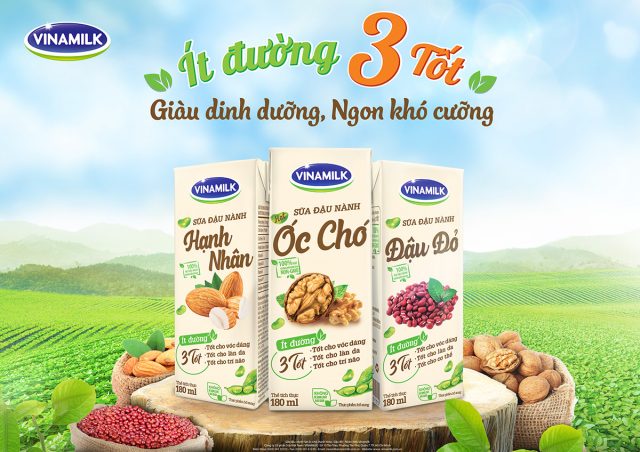 Vinamilk expanded its soy milk range to include red bean soy milk (sữa đậu nành đậu đỏ). This low-sugar, plant-based drink uses 100% non-GMO soybeans and contains protein (2.9g), vitamin A, D3, E, B1, B3, B12.
Vinamilk Red Bean Soy Milk (180ml) is said to good for the skin and body.

The existing range features soy with almond (hạnh nhân) and walnut (óc chó).
Vinamilk has also introduced walnut spoonable yogurt with omega 3 (50mg) in the market as it blends the goodness of dairy with plant-based ingredients.