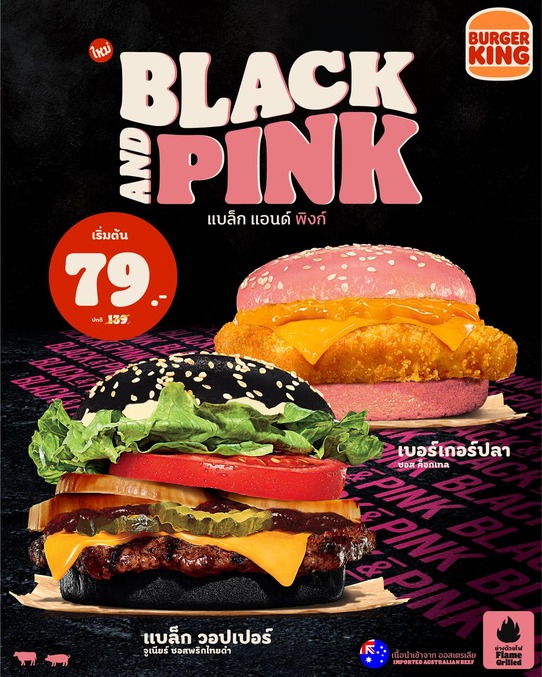 Burger King Thailand has reintroduced the popular Black and Pink burgers with a focus on affordable pricing. The fast food chain first introduced these Blackpink-inspired burgers in 2021 during Valentine's Day. The contrasting burgers feature naturally colored black and pink buns. The lowest price back then was THB 89. Now Burger King is offering Pink Fish Fillet Burger at THB 79 and the Black Whopper Junior at THB 149.
Burger King Thailand is focusing on offering diners with the impression of value for money to retain and expand its customer base.
The fast food chain has plans to increase the share of online order by another 5-10% in 1-2 years from 30-40% currently.