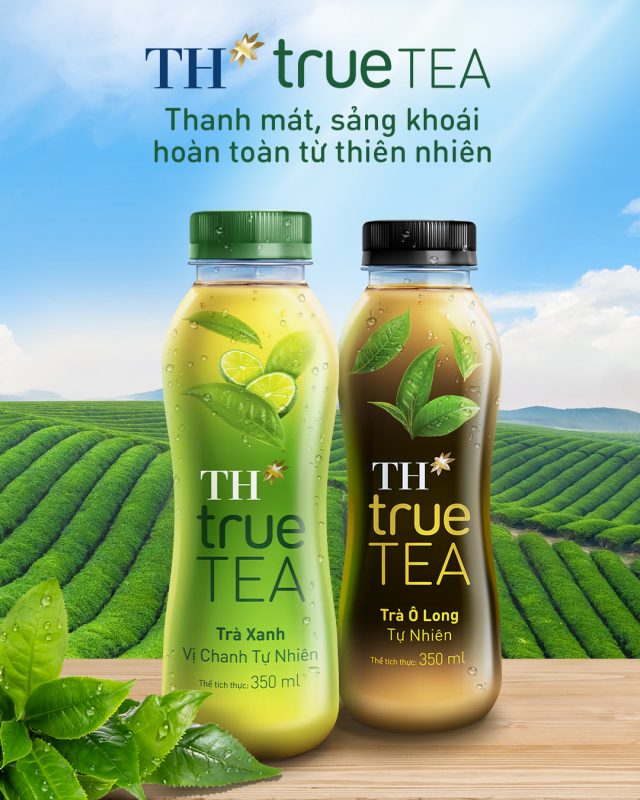 Vietnam's TH has entered into the RTD tea segment dominated by URC C2 with the launch of TH True Tea. The all-natural RTD tea is available in two variants – Lemon Green Tea and Oolong Tea.
The new RTD tea (350ml), priced at VND 8,000, is still in the basic range of green tea and oolong tea but it does have a modern, clean look.
The next steps for TH True Tea are more flavour innovation, provenance and functionality.