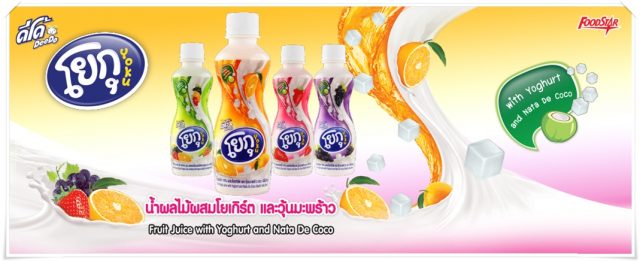 Thailand's Foodstar Co., Ltd., the producer of fruit juice, yogurt drink, fruit juice and nata de coco under the DeeDo brand, said during WOFEX 2017 (August 2-5) that it plans to launch DeeDo Yoku flavoured yoghurt drinks in the Philippines.
The yoghurt product comes in a curvy plastic bottle that would make it standout in the store shelves in the Philippines where competing products currently come mainly in carton packaging. The other yoghurt drink in plastic bottle is Cimory from Indonesia.
Foodstar has already made available DeeDo Fruit Juice with Yoghurt in the Philippines.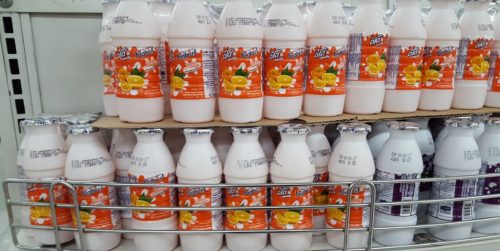 Foodstar DeeDo yoghurt drink at Robinsons Supermarket. Photographed by the author in Manila in August 2017. Selling at PHP 15.25.
Foodstar's yoghurt drinks are competing with Nestle Bear Brand Yogu, Zest-O Yo!, Dutch Mill and Alaska, all currently selling in carton.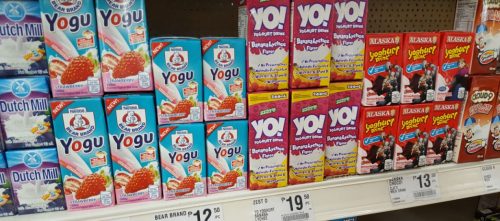 Yoghurt drinks in the Philippines. Photographed by the author in Manila in August 2017