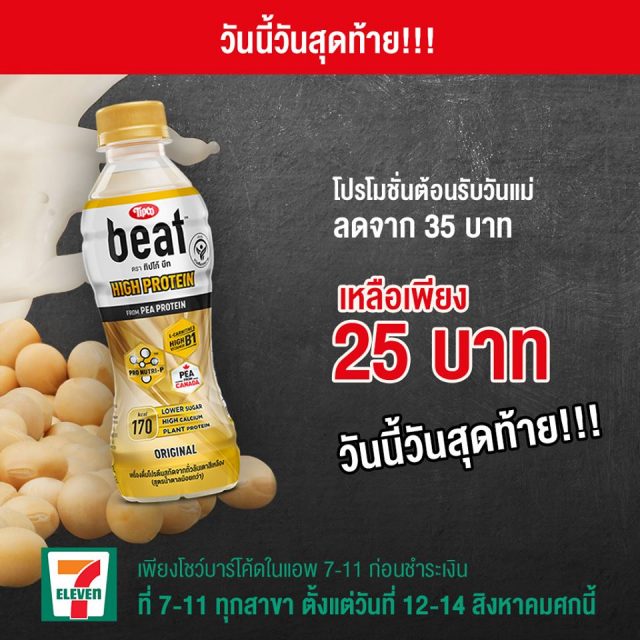 Tipco has joined the high-protein drink segment in Thailand with the new Tipco Beat. The high-protein drink is claimed by the company as the nation's first yellow pea extract-based product. The pea comes from Canada.
High-protein drink is a THB 360 million market
Tipco Managing director Ekaphol Pongstabhon was quoted by  Bangkok Post of saying the market for high-protein drinks in Thailand stood at THB 360 million (USD 11 million) in 2016 and is expected to grow to THB 700 million in the coming three years.
Meiji dominates the market with a 90% market share. Tipco aims to achieve a 30% market share with revenue of THB 250 million in the coming three years, according to the article by Brand Buffet.
Competing with Meiji and Dutch Mill
Meiji and Dutch Mill are the two key players in the high-protein drink market in Thailand. The first to jump on the bandwagon is Meiji with its high-protein milk debuted in July 2015. The whey formula is aimed at men to build up body muscle, while the  L-carnitine formula is for women for fitness and weight loss.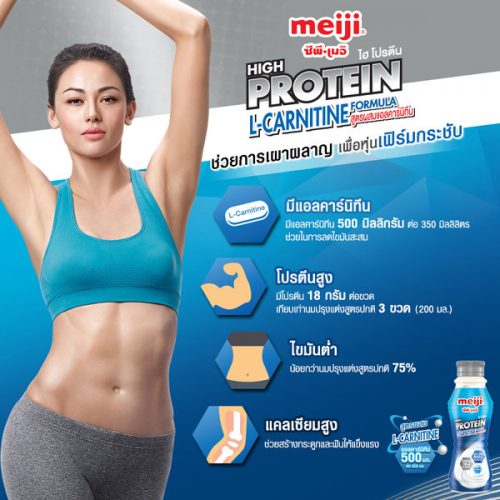 Dutch Mill High Protein Whey Plus, meanwhile, comes in matcha and chocolate flavours aiming at the same group of fitness junkies, both men and women, to achieve muscular energy and growth. Dutch Mill High Protein Whey Plus was launched in 2017.

Aimed at 20-45-year-old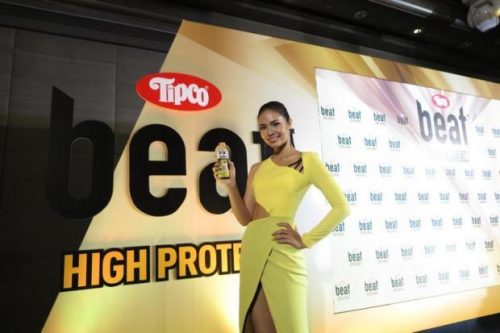 Miss Universe Thailand 2016 Chalita 'Namtan' Suansane. Image from Bangkok Post
The new Tipco Heat is targeted at 20-45-year-old who love health and exercise. The product appears to aim at females as evidenced from the appointment of Miss Universe Thailand 2016 Chalita 'Namtan' Suansane as endorser.
Tipco Beat (250ml) is available at 7-Eleven for a price of THB 35.
What Mini Me thinks
As young Thais turn to fitness from yoga to extreme sports, high protein products will be in demand and this is where brands come in with portable option to help them craft the muscles they want.
The other reason for launching Tipco Beat is to prepare the company for the impending imposition of sugar tax on beverages on 16 September 2017. With only 4.5% sugar, Tipco Beat will stand to receive a lower excise tax than those with a higher sugar content.