Dutch Lady Milk Industries Bhd has come up with a new limited edition flavour for its flavoured milk range – Chocolate Caramel Flavoured Milk.
This flavoured milk is described as "Enjoy the indulgent taste of chocolate. The goodness of milk and a swirl of gloriously gooey caramel flavour. All blended together with 140 years of Dutch Dairy heritage to give your family something truly nourishing."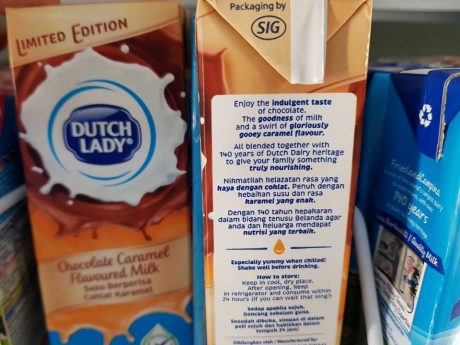 The total sugar is 8.2g per 100ml comprising 3.6g of sucrose and 4.6g of lactose. The per 100ml serving contains 130mg of calcium and 2.8g of protein.
The Dutch Lady Chocolate Caramel Flavoured Milk is packed by SIG.