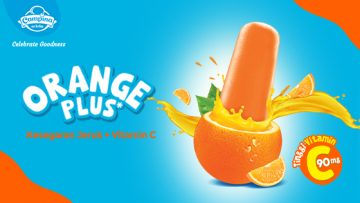 PT Campina Ice Cream has launched Orange Plus, an ice cream fortified with vitamin C (90mg). The latest product does not contain dairy. Campina Orange Plus is designed to provide a better-for-you option to help consumers improve their immunity during the pandemic.
Campina Orange Plus can be purchased in bulk under the Paket Imun Plus package comprising 40 sticks priced at IDR 100,000 (USD 7).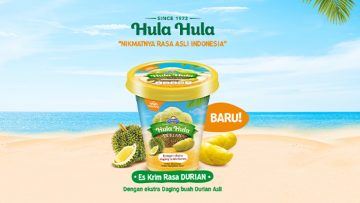 The ice cream maker has earlier introduced Campina Hula Hula Durian in a 90ml cup format.