As forewarned back in August 2018 when news of the new Malaysian government's possibility of imposing soda tax, we said the "announcement indicates the chance of a soda tax is high." Rightfully, Finance Minster Lim Guan Eng announced in his 2019 budget speech that effective 1 April 2019, an excise tax of RM 0.40 (USD 0.1) per litre will be imposed on sweetened beverages.
In terms of the details, the tax will start kicking in if the beverage:
exceeds 5g per 100ml for sweetened drinks
has more than 12g per 100ml for juices
Shifting sugary drink consumption to foodservice
The health advocacy group Galen Centre for Health and Social Policy said the proposed tax will not serve the purpose of ssugar intake as Malaysians will instead satisfy their sugar craving by consuming more of their favourite teh tarik (pulled tea), Milo and other sweetened beverages at eatery outlets, which is true.
No room to accommodate HCL
The exemption of tax for sweetened beverages with a sugar content of up to 5g per 100ml seems to contradict with efforts by the Ministry of Health to encourage companies to reformulate with a lower sugar content through the voluntary Healthier Choice Logo (HCL) program first launched in 2017.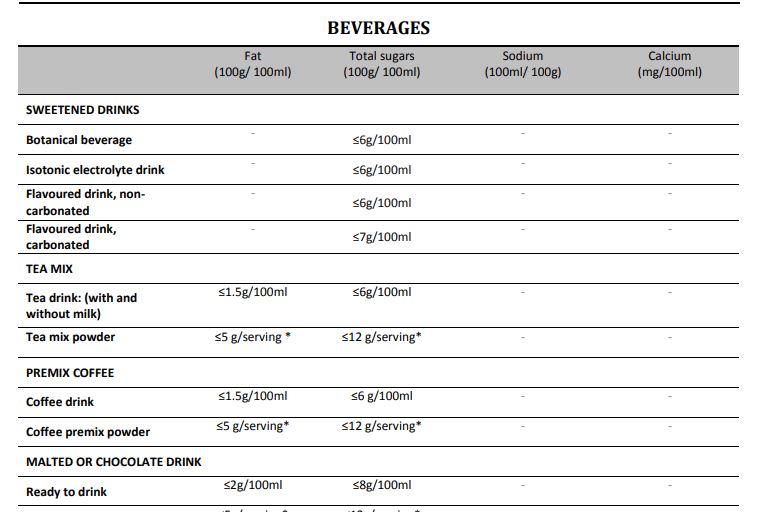 Under HCL, sweetened drinks that quality for HCL contain sugar of 6-7g/100ml. Quite a number of beverage companies have introduced reduced sugar option including F&N's 100Plus Original, which is now 6g of sugar per 100ml, down from 6.6g.
Based on the new ruling, F&N can either keep the sugar level of its 100Plus Original unchanged at 6g or reduce the sugar content further to 5g per 100ml. This is the decision most beverage manufacturers must decide in the coming months if they want their products to avoid coming under the proposed tax.
We expect some beverage companies will choose to reduce their sugar content further to meet the requirement either by using more non-nutritive sweeteners or a combination of natural sugar and sweeteners. This will potentially open up more business opportunities for sweetener companies like stevia maker PureCircle in the near future.
Alternatively, beverage companies can choose to reduce their packaging size but this will mean having irregular sizes to maintain selling prices. We believe this will not be a feasible option for drinks in can but okay for PET.