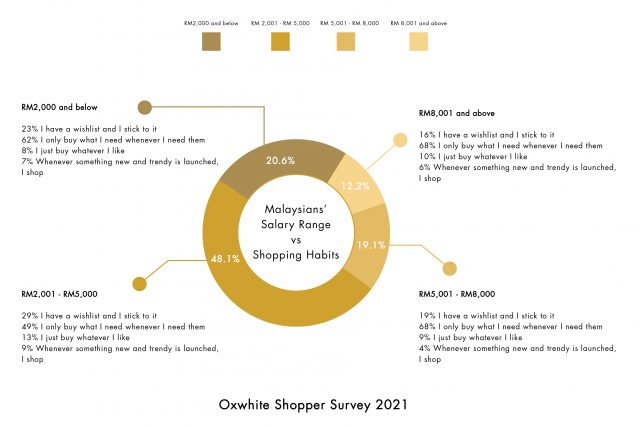 Oxwhite celebrates third year birthday of offering premium quality products at affordable price to Malaysians
27 May 2021, KUALA LUMPUR: Oxwhite Shopper Survey 2021 revealed that 58% of Malaysian shoppers shop for only the things they need when they need them.
This is followed by 24% of shoppers who usually keep a wish list and buy according to their wish lists and 12.5% who buy on impulse. The other 5.5% are shoppers who are always on the lookout for the latest and the trendiest.
Among the participants of the survey, 48% are those who earn a monthly income of between RM2,001 and RM5,000. This is followed by those who earn RM2,000 and below (22%), RM5,001 and 8,000 (19%) and RM8,001 and above (11%).
This study reveals that the income range of Malaysians does not determine sensibility when it comes to shopping.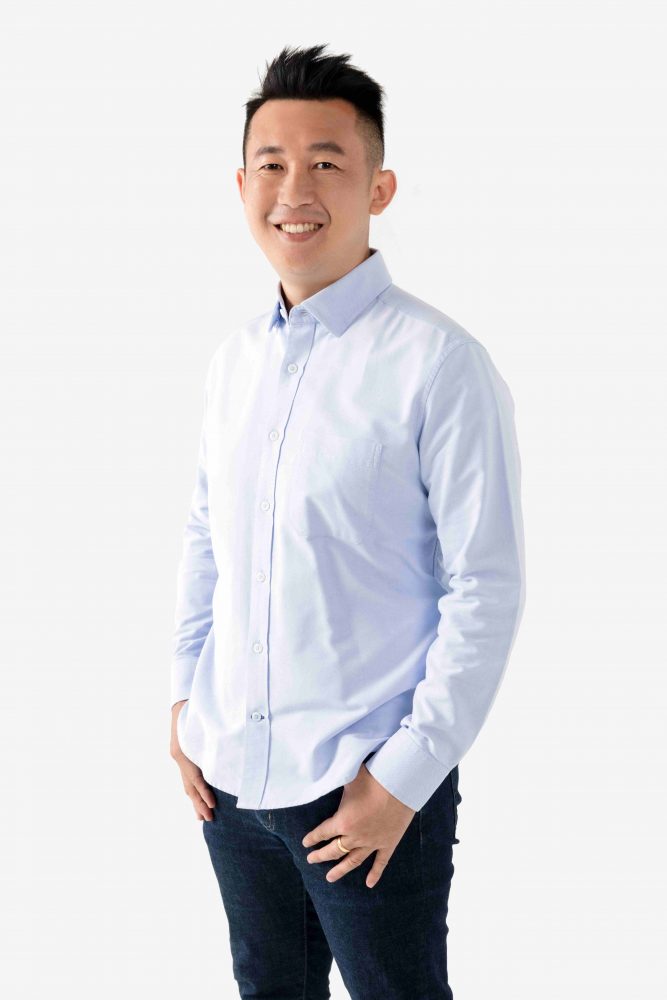 "Ironically, the percentage of those who said that they shop based on what they need are the highest among the two highest earning brackets and the lowest earning bracket," said Oxwhite founder, CK Changr saying that need based shopping is popular among those whose monthly income bracket are above RM8,001 (68%), between RM5,001 and RM8,000 (68%) and below RM2,000 (62%).
"Wish lists (29%), impulse buys (13%) and trends (9%) are more popular among those whose income bracket fall between the RM2,001 and RM5,000 category. This could be because this group of Malaysians are generally not tied with as many financial commitments as those who have reached the subsequent income brackets. They also probably have more disposable income compared to that of the lower bracket after taking care of basic expenses such as food, rent, transport etc," he said.
According to Changr, Malaysians are seen to be more careful with their shopping habits during the pandemic season. He said that this could be due to the economic uncertainties brought about by the on-going fight against the COVID-19 pandemic.
"We sought to fulfill our customers' basic needs in our product development rather than creating novelty products to encourage impulse buying at a time when Malaysians are more prudent with their spending," said Changr adding that the brand from its initiation had remained steadfast to its DNA bringing to Malaysians premium quality lifestyle products at affordable price points. This is aligned with Malaysia spending habits as found in the survey.
In commemoration of Oxwhite's third birthday, Oxwhite is collaborating with brands such as Baskin Robbins, Getha, Happy Fresh, Photobook, Tanamera and Tealive. Through the collaborations, Oxwhite is looking forward to creating more value for its customers by giving away gifts worth over RM1 mil together with its customers' purchases.
From 1st June to 30th June 2021, Oxwhite customers can look forward to receiving surprises in the form of vouchers to purchase RM3 Baskin Robbins Ice Cream, a grand prize Getha Compass Star King Mattress worth RM6,399, vouchers from Happy Fresh worth a total of RM2,100, insta prints from Photobook, 500 Tanamera Hand Sanitizer worth RM10,750 and 3,000 Tealive Eco Strawless Cups worth RM24,000 along with limited edition Tealive x Oxwhite tote bag when they check out on Oxwhite's e-commerce store.