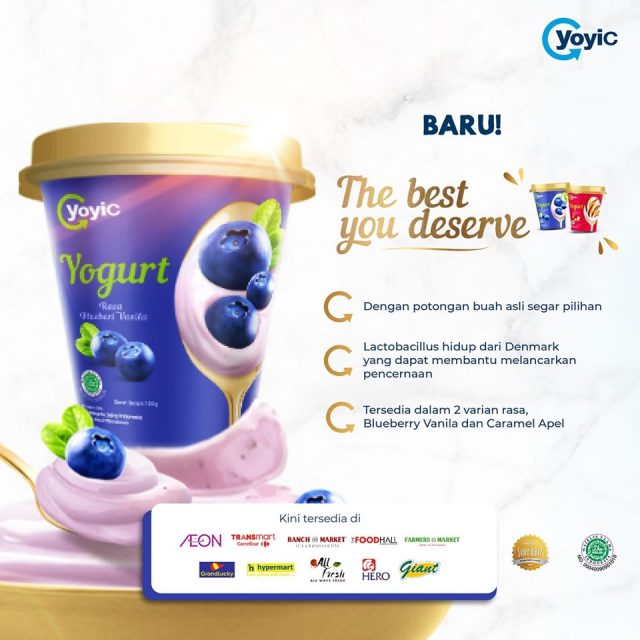 PT Mengniu Dairy Indonesia has introduced YoyiC Dessert Yogurt. The spoonable yogurt comes with a thicker texture and is more creamy to deliver an indulgent taste. The live Lactobacillus from Denmark helps with digestion.
YoyiC Dessert Yogurt (100ml) is available in two flavours – Blueberry Vanilla and Apple Caramel. The unique thing about the new spoonable yogurt is the use of real fruit bites.
YoyiC Dessert Yogurt Apple Caramel's key ingredients are fresh milk (75.66%), apple caramel sauce, sugar, skimmed milk powder (3.6%), cream, vegetable stabiliser and live culture. The protein content is 3g/100ml.
Following the new product launch, Mengniu's chilled dairy portfolio now encompasses yogurt drink, spoonable yogurt and probiotic drink.
Prices at 99 Ranch Market as of 24 July 2019
YoyiC Yogurt Drink (140ml) – IDR 9,500
YoyiC Dessert Yogurt (100ml) – IDR 15,000