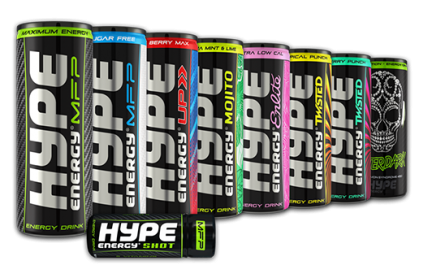 Hype Energy Drinks with its headquarters in Dubai will be entering into the Malaysia market from October 2019. This will make Malaysia the 46th market for Hype. The initial focus will be on independent outlets before making the drinks available through chained convenience stores from early 2020.
The unique thing about Hype Energy Drinks is the various interesting flavours including mojito, which will be special if the flavour makes its way into the local market.
The halal-certified Hype Energy Drinks contains taurine, carbonated water, sugar, caffeine and five B vitamins. The drink is active in the sponsorship of Apex Online Racing's Formula 1 Leagues, Formula 1 team Sahara Force India as well as selected athletes and talented youngsters.
In Malaysia, Hype Energy Drinks are distributed by Load Drinks Global Sdn Bhd, which specialises in the import of high-quality products from around the world.
Load Drinks Global can be contacted at: