Kellogg's Malaysia is testing its Kellogg's cornflakes in cup for on-the-go occasion as part of a collaborating with Dutch Lady Milk Industries Berhad. The two companies entered into a partnership to provide 50,000 free breakfast to LRT commuters in October 2019. The free breakfast featured the combination of Dutch Lady UHT milk and Kellogg's cornflakes in a cup.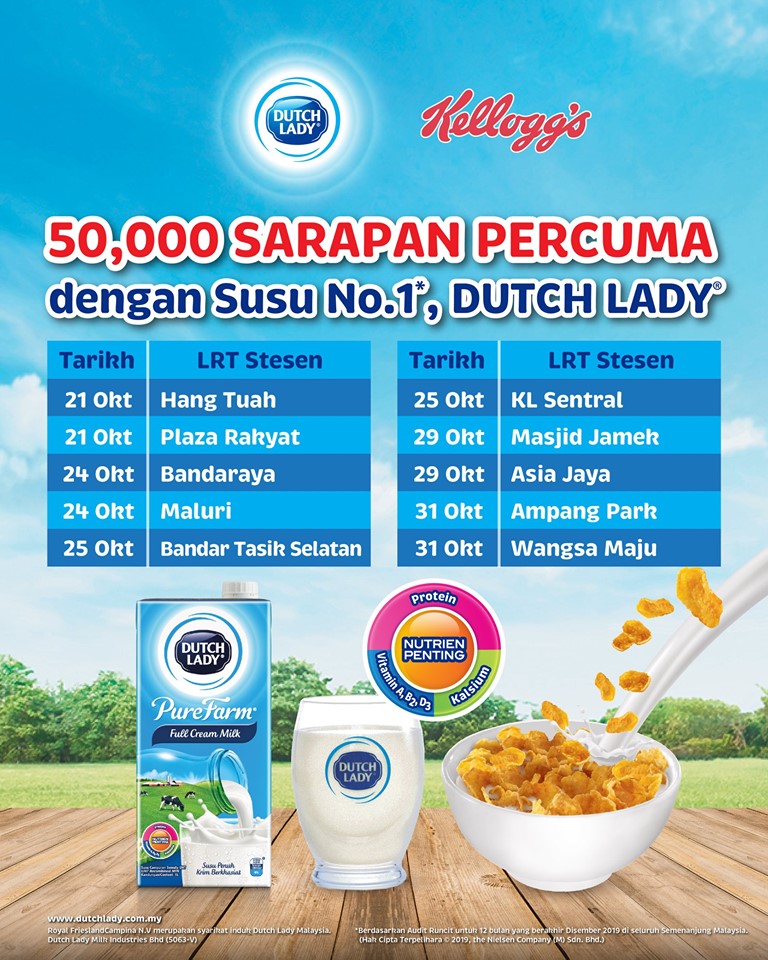 The Kellogg's corn flake in a convenient cup format is the on-the-go version of the company's latest cereal products Kellogg's Banana Corn Flake and Kellogg's Strawberry Corn Flake that were launched in Southeast Asia including in Malaysia. The cup format is available in Thailand for THB 20 but is still not available in Malaysia at the moment.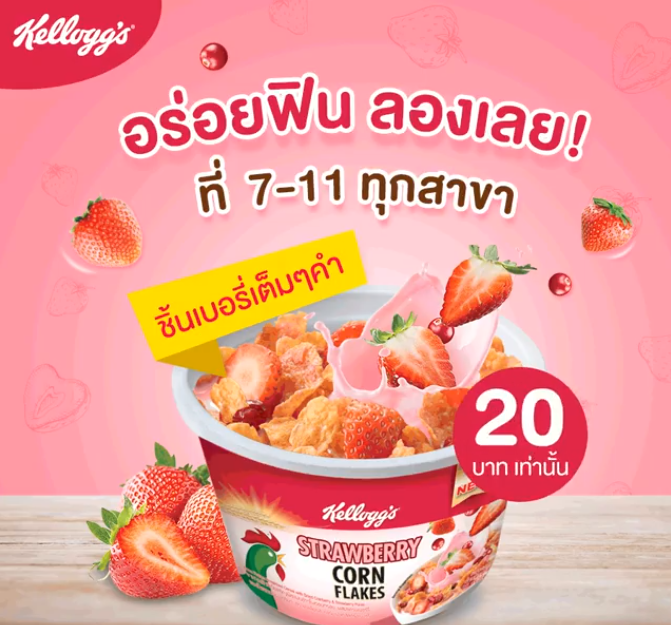 In Malaysia, offering cereal in a cup format is the next step for the cereal segment to capture the eating occasions of busy consumers in search of a healthy and convenient snack/meal.
In Singapore, the Kellogg's-Dutch Lady collaboration comes in the form of a corporate social responsibility program to provide food to people in need as part of the Better Days program.