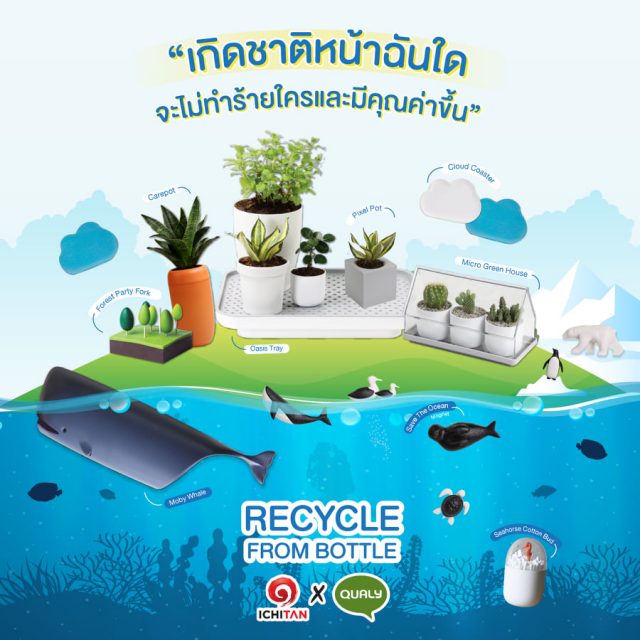 Ichitan, Thailand's second largest RTD tea producer, has collaborated with Qualy, an eco-friendly home decoration brand, to launch the Ichitan Green Factory Zero Waste project as reported in September 2019.
Damaged and defective plastic bottles from the production process in the factory will be upcycled to turn into chic home decoration items. The program is expected to reduce plastic waste by over 10 tons.
Sustainability is a hot topic for FMCG companies including for beverage producers. Companies that can demonstrate their "greenness" can win brownie points from consumers who would like to protect the environment but are eager for brands to help to provide them the means to do so.