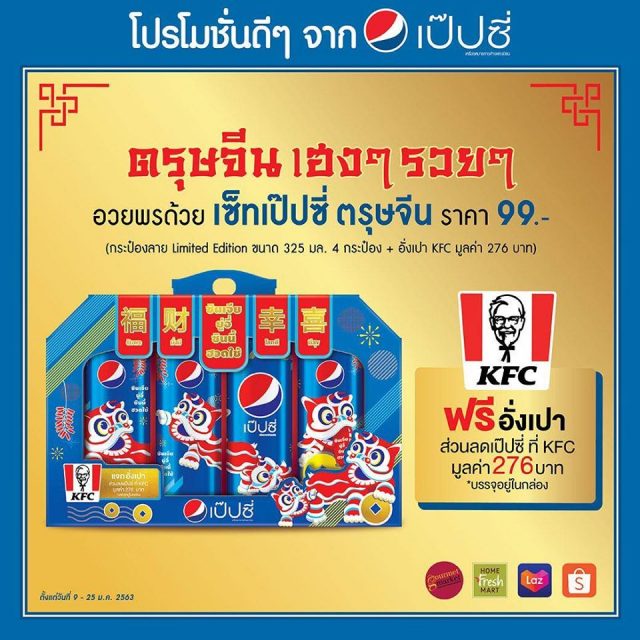 In Southeast Asia, PepsiCo has introduced Chinese New Year pack for selected markets in the region. This year, the lion dance theme graces the pack of the Classic Pepsi across Malaysia, Singapore, Thailand and Vietnam.
The three designs of dragon—a Chinese mythical symbol of auspiciousness and happiness— can be arranged into eight unique patterns to deliver joy and wealth throughout the year.
In Thailand, the retail package comes with a surprise ang bao containing exclusive discount coupons for food and beverages at KFC priced THB 276 (all coupons can be used from now until 31 March 2020).
In Vietnam, PepsiCo is giving away special merchandise at Circle K and 7-Eleven.