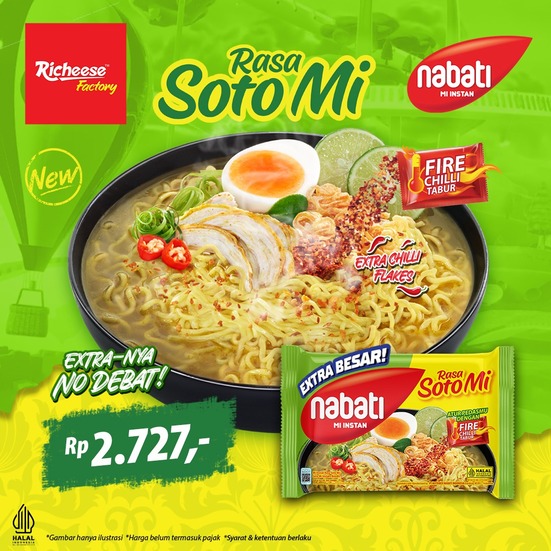 Richeese Factory, which is the fast food chain of Indonesia's Nabati, has recently launched Nabati Soto Mi instant noodles. The new instant noodle comes with a Fire Chilli sachet to allow consumers the ability to customise the spiciness of the noodles.
Nabati Soto Mi comes with an extra-large portion and an affordable price of IDR 2,727. It is available at Richeese Factory outlets for dine-in, take-away, drive-thru, and online Ojek.

Nabati has a range of pack-typed spicy instant noodles in Indonesia to tap into the meal and snacking occasions where instant noodles are popularly consumed. The company has launched its instant noodles in the Philippines to diversify its product portfolio beyond biscuits.