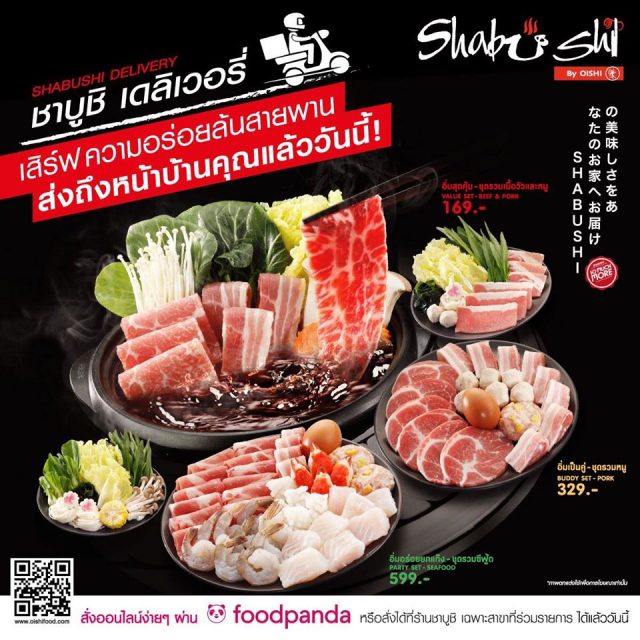 Foodpanda, the first online food and beverage delivery service in Thailand, announced on 19 February 2020 that it has entered into a partnership with Shabushi By OISHI to bring popular Shabu-Shabu meals directly to customer's doorsteps.
"This initial launch will cover Bangkok and vicinity and then expand into 4 more regions in the next phase. From now until 31 March 2020, with a minimum per order value of THB 50, there is no delivery service charge. Currently foodpanda has more than 35,000 restaurants on its platform," said Mr. Chananun Panchasarp, Head of Sales of foodpanda Thailand.
Haidilao has already made it possible to enjoy hotpot at home, while Heineken has introduced Draught@Home service. Bringing shabu-shabu meals into the home is another next step to make complex meals enjoyable in the comfort of one's home. It also opens up the market for foodservice and meal delivery companies to more effectively serve diners especially during festive seasons or celebratory events.