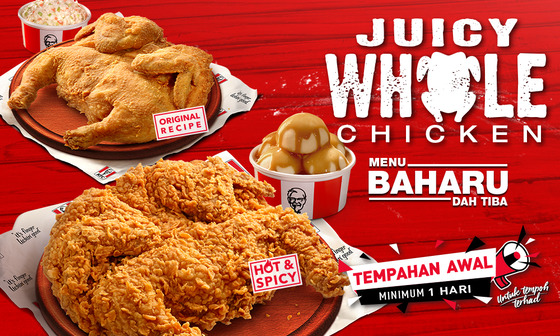 KFC Malaysia has unveiled Juicy Whole Chicken. As the name implies, this succulent whole chicken to share with friends and family. However, KFC Juicy Whole Chicken is only available at selected stores and needs to be pre ordered at least one day in advance. Click here for the list of available stores.

The fast food chain has also launched the new KFC High Five Box featuring 1 Original Recipe Chicken and 6 pieces of spicy nuggets, whipped potatos, coleslaw, smoke and mustard sauce and Coca-Cola. Customers can now enjoy a wide variety of KFC items at an affordable price of RM 18.99.
The Juicy Whole Chicken expresses the theme of value through shareability and going big, while the High Five Box focuses on variety.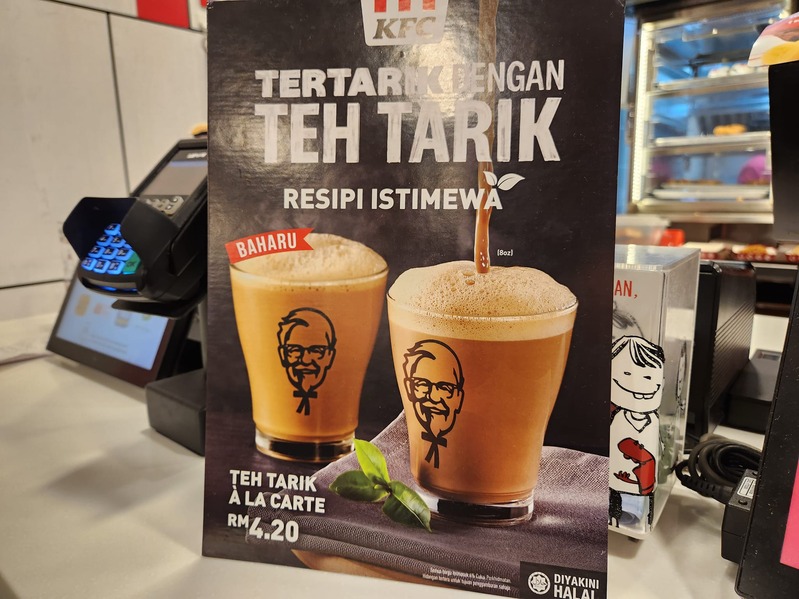 Apart from KFC High Five Box, KFC is offering Teh Tarik in its stores with an a la carte price of RM 4.20 with a price on the high size.