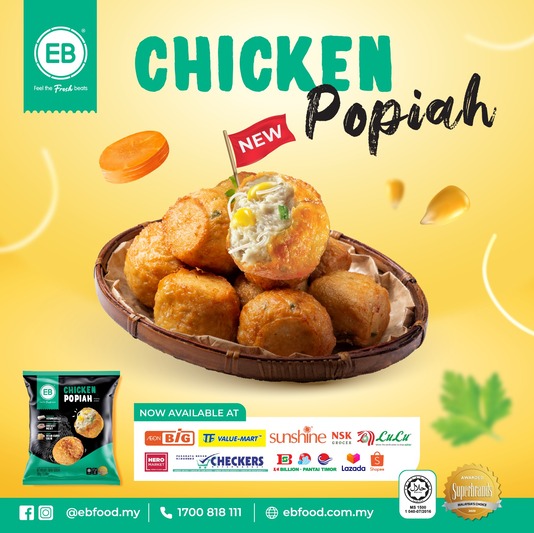 EB Frozen Food Sdn. Bhd., a frozen food manufacturer and distributor in Malaysia, has made available two new frozen chicken-based products. The newly-launched Chicken Popiah is made with chicken breast meat, mixed with vermicelli and wrapped with crispy bean curd skin. In Malaysia and Singapore, popiah (薄餅) is a type of fresh spring rolls filled with shredded vegetables and other ingredients. Chicken Popiah is an adaptation of the local popular street food.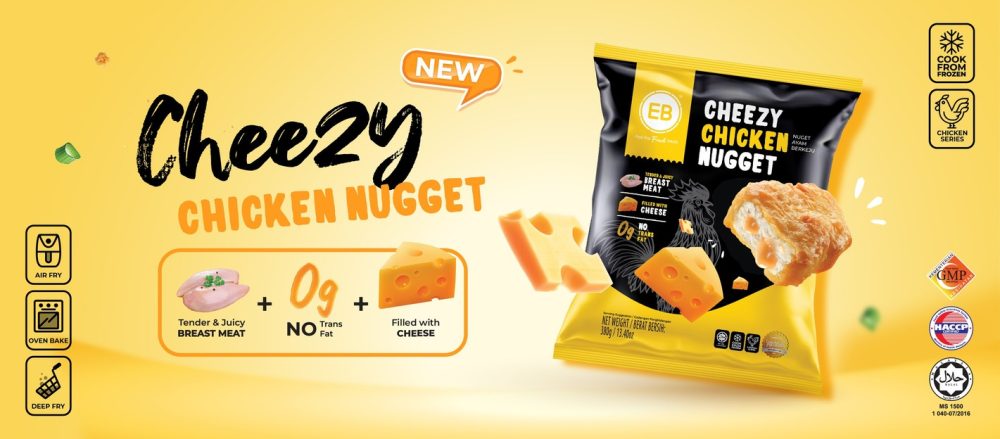 The company has also launched Cheezy Chicken Nugget made with tender and juicy chicken breast meat and filled with cheese.
Both products can be air fried and deep fried and ready to serve.
EB Group has opened its new headquarters in Kulim Hi-Tech Park, Kedah. The company can now produce 60,000 tonnes of products annually with a RM 1 billion value to support market demand.
EB Group owns three EB Frozen Food, Everbest Soya Bean Products and Hoshay Food Sdn Bhd, which focuses on traditional vegetarian and plant-based offerings.