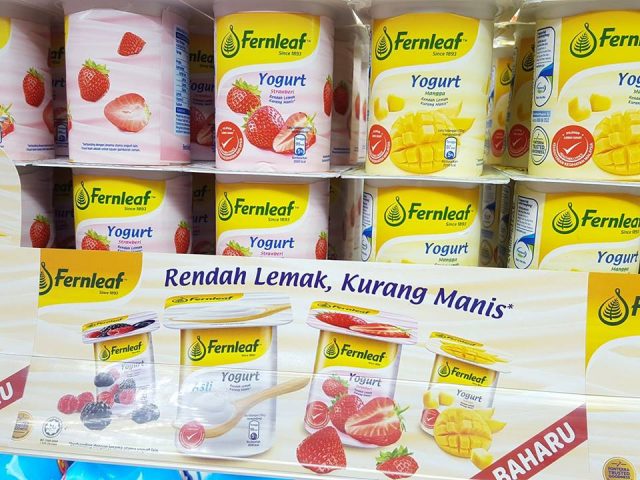 Fonterra Brands (Malaysia) has been quite aggressive lately in the Malaysian consumer market, launching UHT milk, yogurt and spreadable.
UHT milk – 100% milk from New Zealand

We have talked about the UHT milk in the previous post. The Fernleaf UHT milk comprises low fat milk and full cream milk in 1L format as well as flavoured (chocolate), low fat and full cream milk in 200ml format. The milk is 100% originated from New Zealand.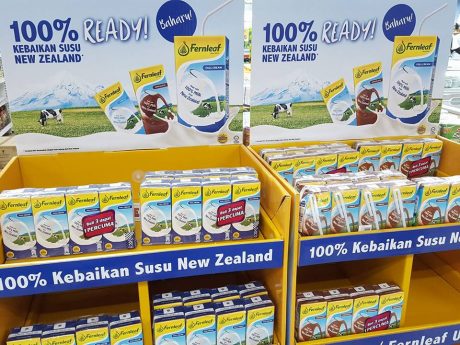 The 200ml format comes in a pack of 4x200ml, which is unlike the other brands selling in 6x200ml, which means the Fonterra 200ml milk has a comparatively lower entry price. The Fernleaf UHT milk 4x200ml was selling at Giant for RM 4.29 (USD 1.04) in early December 2017. As a comparison, the price of Marigold 6x200ml was RM 7.19 (normal price RM 7.99), Dutch Lady PureFarm 6x200ml was RM 7.99, Nestle Just Milk 6x200ml was RM 8.90, Goodday 6x250ml was RM 10.15 and F&N Magnolia 6x200ml was RM 7.59 (normal price RM 8.85).
The current promotional activity is "buy three and get one for free". The 200ml milk is packed in SIG, which means the packaging firm has wrested another contract from Tetra Pak.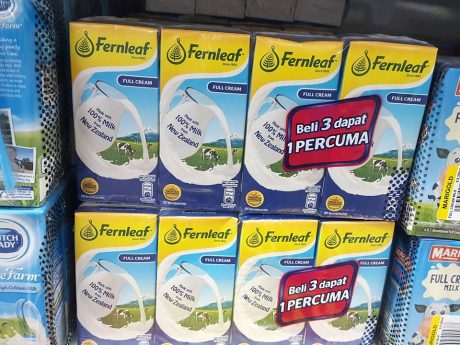 Spoonable yogurt
The new Fernleaf yogurt for the family complements its existing range of Fernleaf CalciYum spoonable yogurt for children and Anlene spoonable yogurt with MoveMax for adult. MoveMax is a specialised combination of nutrients that work together to support strong bones, joints and muscles that in turn support your active lifestyle. CalciYum sells in a pack of four, Anlene in a pack of two and Fernleaf in a single unit to compete with the other yogurt players that usually come in a single unit.

Here is the nutrition information of the three Fonterra yogurt products.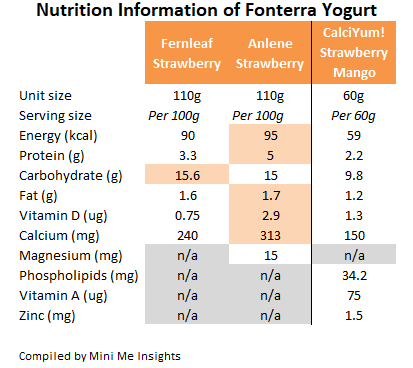 Spoonable yogurt with HCL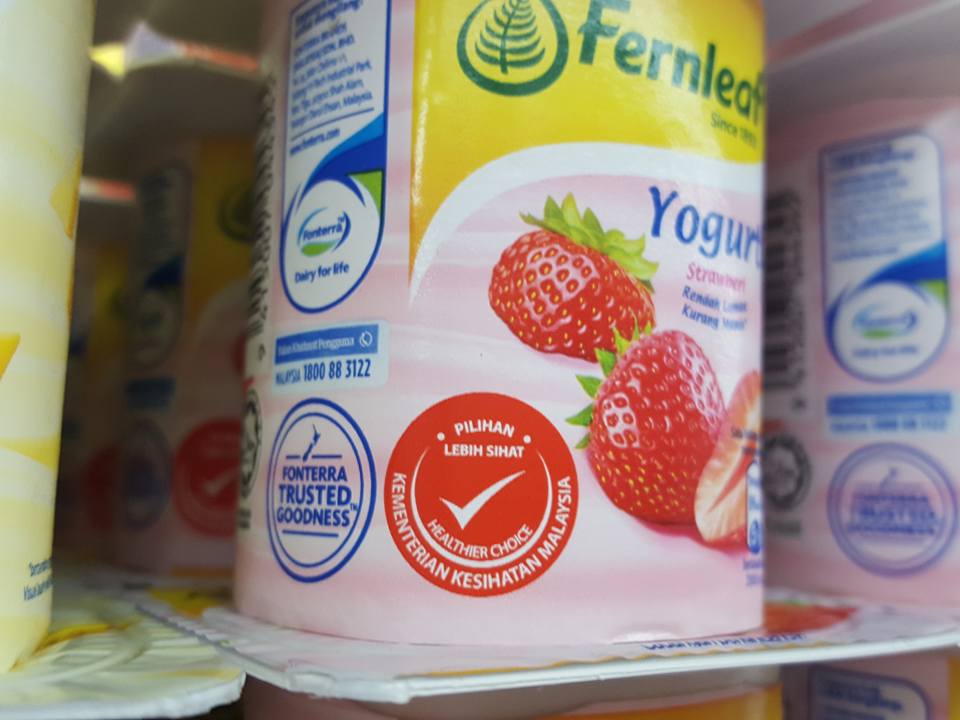 The Fernleaf yogurt comes with the Healthier Choice Logo (HCL), meaning it has met the nutrition requirement set by the Malaysian health ministry. Not all spoonable yogurts in Malaysia comply with HCL. For the yogurt category, the HCL requirement states that the fat allowed per 100g or 100ml is less or equivalent to 2g and total sugar is less or equivalent to 10g per 100g or 100ml (excluding lactose). The Fernleaf yogurt has 1.7g of fat per 100g serving and total sugar (excluding lactose) of 7g per 100g for plain and 7.6g per 100g for strawberry yoghurt.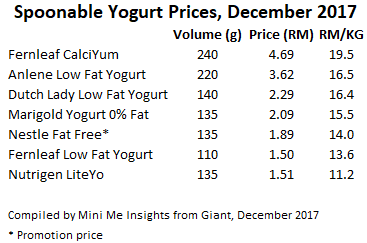 The new low fat, less sugar Fernleaf yogurt range comprises plain, strawberry, mango and mixed berries.
Spreadable dairy blend with vegetable oil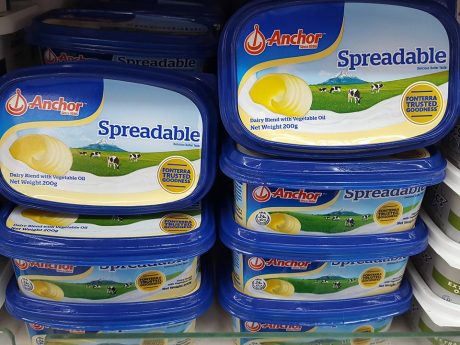 The Anchor Spreadable Dairy Blend with Vegetable Oil (200g) is made in the Philippines and is certified halal by the Islamic Da'wah Council of the Philippines (IDCP), which is recognised by JAKIM.
The key ingredients are soya bean oil, cow's milk solids, salt. Contains emulsifier (canola) as permitted food conditioner. Contains permitted perservative, antioxidant, natural flavouring and colouring.