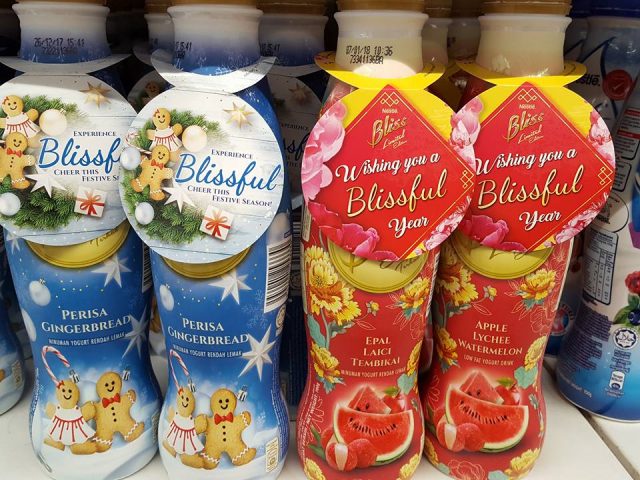 It is the time to celebrate Christmas and usher in the New Year with limited edition Nestle Bliss Gingerbread Flavour Low Fat Yogurt and Nestle Bliss Apple, Lychee and Watermelon Low Fat Yogurt.
Nestle Bliss has been rolling out limited edition festive range for several years.
Here is a recap of the previous launches:
Kurma Gula Melaka and Ros Bandung for Ramadan 2017.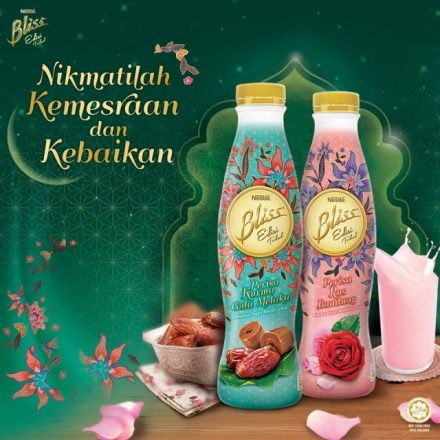 Apple Banana and Apple Passion Fruit Lemon for Christmas in 2016 and 2017 New Year.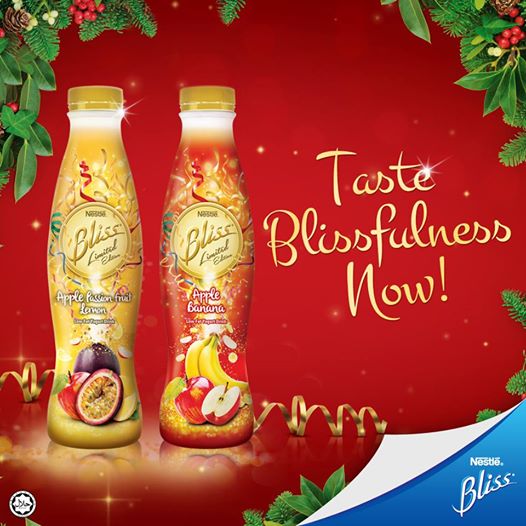 Festive gingerbread flavour
The gingerbread flavour is a real surprise. Previous limited edition has been focusing on fruits but this is the first time Nestle Bliss is innovating around a real Christmas flavour gingerbread.
We have seen Christmas-themed gingerbread flavour in biscuit, popcorn, ice cream and ready-to-drink iced coffee as limited edition festive items in other countries. The gingerbread flavour invokes the festive nostalgia surrounding the gingerbread taste and is interesting for Nestle Bliss to embrace the festive flavour for its low fat yogurt drink in Malaysia.