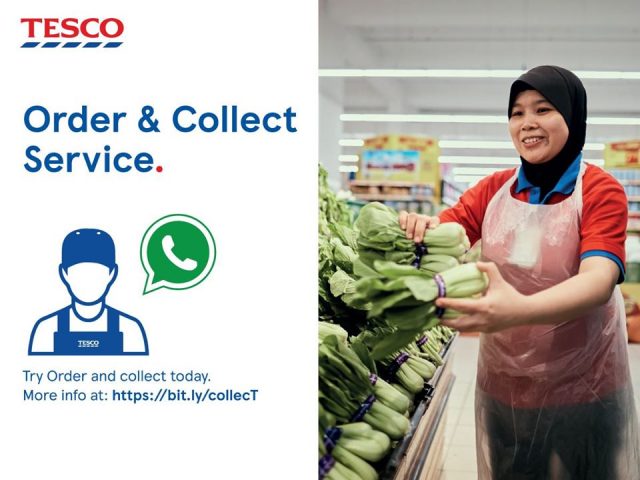 Leading grocery retailers in Malaysia are scrambling to offer order and pick up service to provide consumers, frustrated by the lack of delivery slots, with another means to get their groceries.
Tesco Malaysia is the latest grocery chain to provide the order and pick up service. Details below: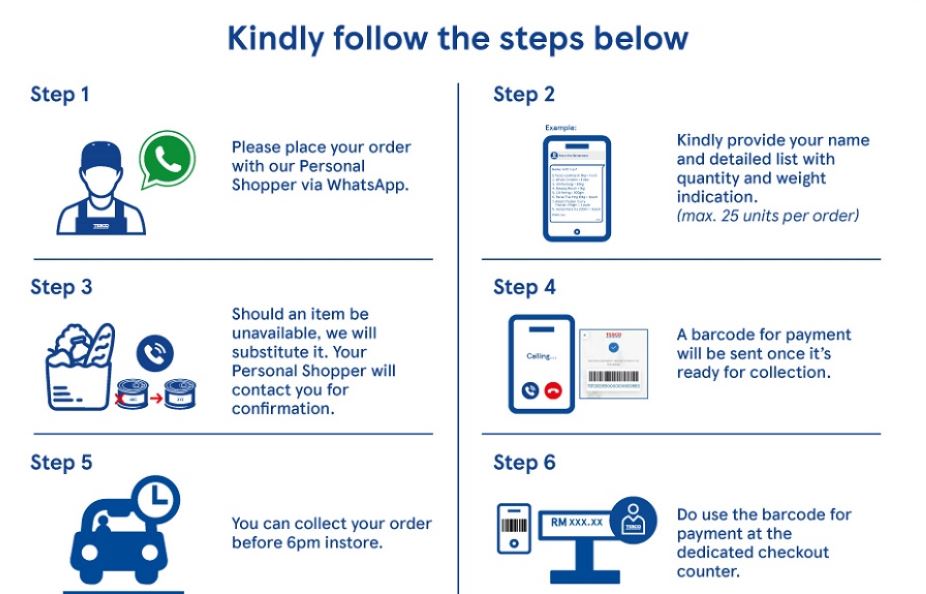 Click here for the list of participating Tesco outlets and their Whatsapp number.
COVID-19 has sparked a surge in consumer interest in online shopping but the inability of service providers to fulfill order could dampen consumer interest in online shopping, especially online grocery shopping, going forward. The order and pick up service is just a temporarily stop gap measure.

The spillover effect of this is the strong performance of proximity stores such as 99 SpeedMart, which has become a key beneficiary of the current crisis. Even before COVID-19, shoppers are already switching to smaller format stores, driven by convenience and value-for-money, and this trend is expected to continue after COVID-19.
Update:
Tesco Malaysia has made available more slots for online shopping with its Click+Collect service. Consumers can book their slots and place their orders on Tesco Online, bit.ly/TOcnc. Then select your store for self-collection.
The free service is now available at 8 stores:
Tesco Extra Cheras
Tesco Extra Mutiara Damansara
Tesco Extra Puchong
Tesco Extra Selayang
Tesco Extra Seberang Jaya
Tesco Extra Ipoh
Tesco Extra Tebrau City / Desa Tebrau
Tesco Melaka