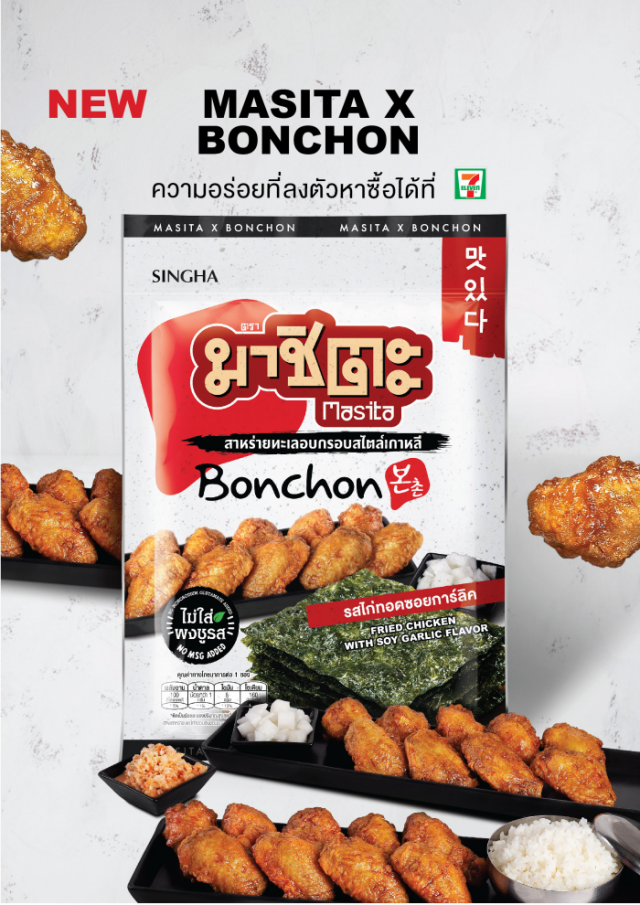 Singha Corporation, which sells Masita seaweed snacks, has partnered with the Korean fried chicken chain Bonchon to roll out a new co-branded product. The new roasted seaweed snack features the soy garlic fried chicken flavour and is free from MSG.
Masita has been with using K-pop to promote its seaweed snacks, which makes Bonchon, one of the leading South Korean fried chicken chains, as a natural partner for the latest cross-category promotion. Masita has previously collaborated with Bar B Q Plaza in 2018.
The new Masita Bonchon soy garlic fried chicken flavour is available at 7-Eleven Thailand for THB 39 per pack.