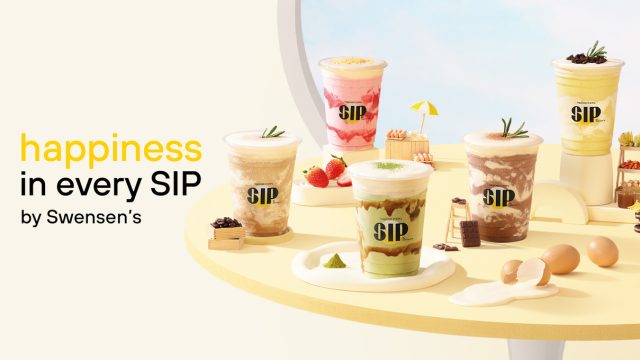 SIP by Swensen's is offering a new experience with Signature Egg Cream described as a beverage with a unique teaste that is salty, mellow, oily and dulcet. Signature Egg Cream is blended into menus like coffee, matcha green tea, banofee, strawberry and chocolate to create a unique experience.
SIP by Swensen's is available at the pop-up store at Central Plaza Ladprao, Thailand until 26 July 2023.
"Egg cream is a cold beverage consisting of milk, carbonated water, and flavored syrup (typically chocolate or vanilla), as a substitute for an ice cream," according to Wikipedia. Egg cream orignated from the US.