FamilyMart in Thailand has rolled out two new retail concepts to cope with changing consumer shopping behaviour during the COVID-19 outbreak. To fight the spread of COVID-19, authorities in Bangkok and Phuket have ordered convenience stores to stop operating 24 hours a day. Convenience stores in Bangkok must close from 12am to 5am, while those in Phuket have to cease operation from 8pm to 3am until the end of April 2020.
As a result of the new ruling, FamilyMart responded by placing vending machines outside of their selected stores to sell snacks and chilled beverages, reported Marketingoops.com.
The other business model is to place container stores in front of shopping centers, condominiums, universities, residential communities and factories using attractive designs such as graffiti art to attract consumers. The container concept fulfills the proximity shopping needs of nearby residents during a time when consumers are encouraged to stay at home and limit their shopping trip to the minimum.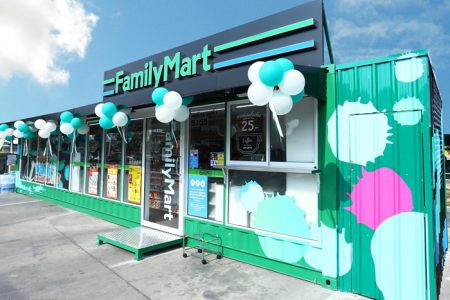 On 27 March 2020, Grab launched GrabMart in partnership with Central Food Retail Group to provide convenience to consumers to buy more than 64 consumer products such as ready-to-eat meals and beverages from more than 230 FamilyMart outlets.The delivery fees start from THB 55.
In mid-April 2020, the service will be expanded to Tops Market and Central Food Hall.