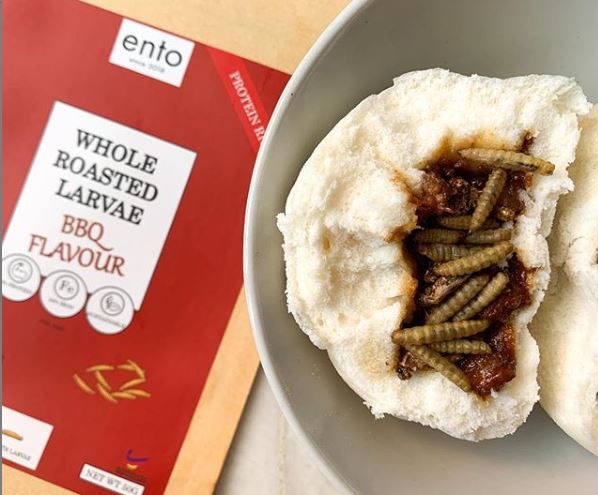 Ento, the Malaysian edible cricket startup, has done the unthinkable by suggesting consumers to try dumpling (pau) filled with larvae. From the look of it, the combination does look gross but for those who have bought into the idea, insect and larvae are high in protein, calcium and iron. They are also a sustainable source of protein.
Crickets are:
Ento's products are available in roasted crickets and roasted larvae in various flavours including BBQ, salted egg yolk, kimchi and original. Granola Protein Bites Honey Almond is available for purchase as well as 100% Cricket Protein Powder.
Get RM10 discount when you buy any ento product on @kravve.co and remember to use the promo code CZ779X. Free delivery when you purchase RM 50.
Free shipping is available for order on Ento.my until 30 April 2020.