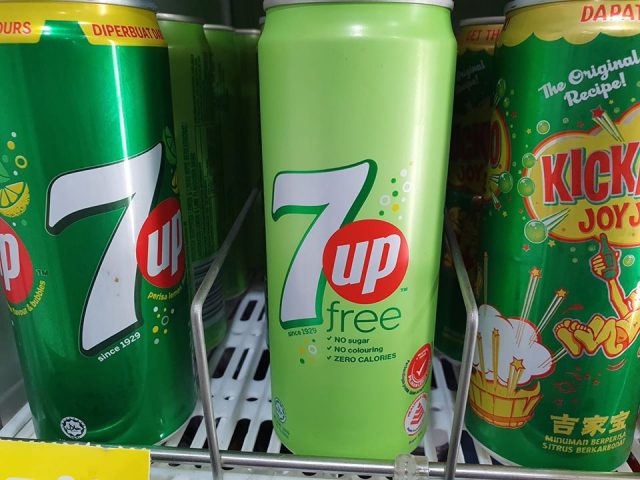 Suntory PepsiCo Beverage (Thailand) is launching 7 Up Free, a sugar-free lemon-lime drink without colouring and calorie, reported the Bangkok Post. The soft drink maker also tentatively introduced Mirinda Green Cream Flavor in January 2020 and there will be a major launch for a new version of Mirinda in the second quarter of 2020.
Both 7 Up and Mirinda operate in smaller segments within the Thai carbonated soft drink market. In Thailand, Nielsen data shows cola drinks accounted for 71% of sales in 2019, followed by flavoured drinks at 23% and lemon-lime at 6%. In 2019, the entire carbonated soft drink category rose 12% to THB 56 billion, according to Nielsen data.
In Malaysia, Etika, the Pepsi bottler for Malaysia and Singapore, has just rolled out 7 Up Free. In the past, Etika has concentrated on promoting Pepsi Black, its zero calorie version of its flagship Pepsi brand, and now the attention has shifted to 7 Up. 7 Up Free is sweetened with aspartame and acesulfame potassium.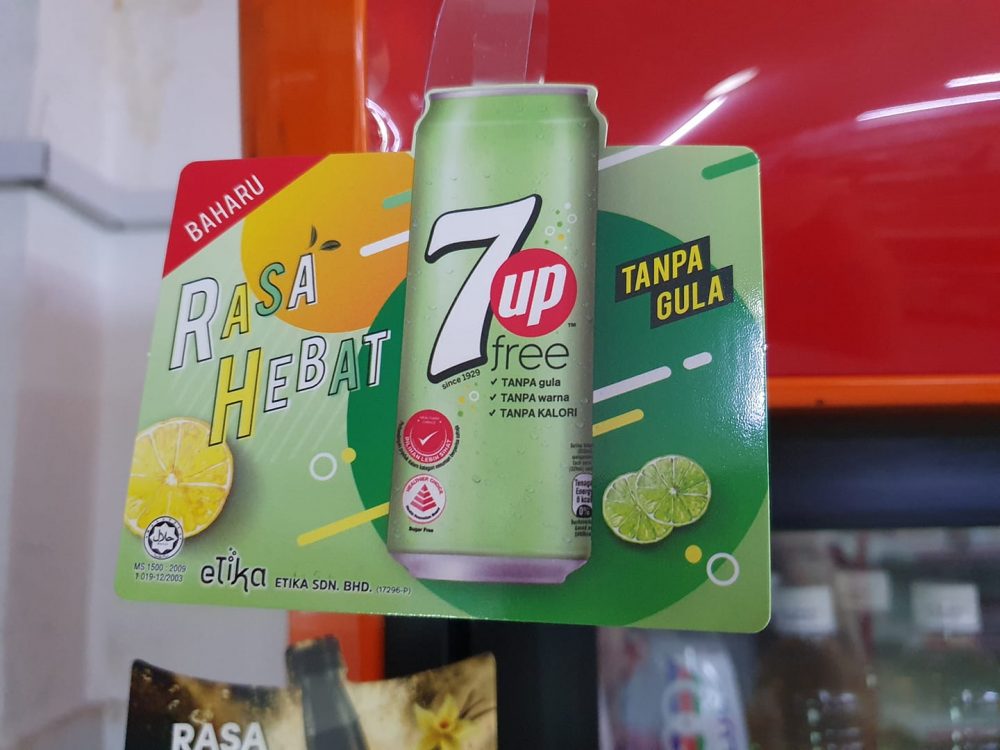 The Coca-Cola Co has previously made available Sprite Zero in the Malaysian market for a limited period but discontinued probably due to the lack of demand. With 7 Up Free coming into the market, it is interesting to see if The Coca-Cola Co will bring back Sprite Zero into the market.