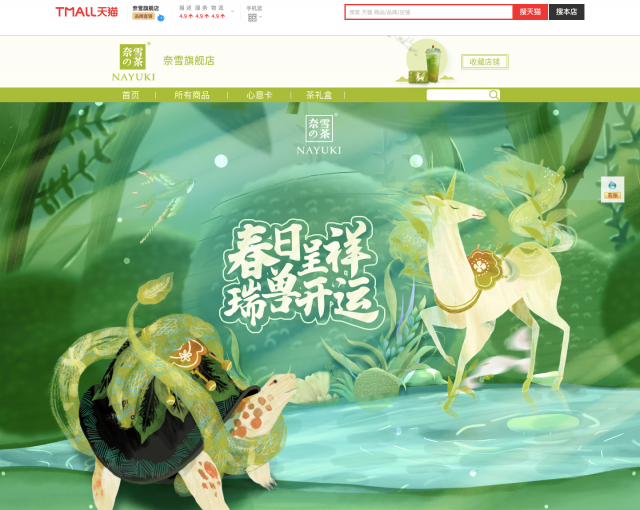 Nayuki, a leading new-style tea drink brand based in China, has announced its strategy to accelerate digital new retail transformation with the opening of its first official online flagship store on Tmall, a leading e-commerce site in China, according to the press release on 27 April 2020.
"With marketing innovations, a huge customer-base on WeChat and sound supply chain, we wish to leverage our advantages quickly to adjust to this emergency," said Peng Xin, Founder of Nayuki.
The new Nayuki flagship store on Tmall offers 23 products ranging from premium tea and gift cards to accessories and snacks. In partnership with artist Cinyee Chiu, it has designed 6 greeting cards for New Year 2020. The store attracted tens of millions of visitors within a month, making it the third most popular catering brand after Starbucks and KFC on the platform.
Nayuki is rolling out live streaming channels together with celebrities and KOLs to better connect and engage with fans and customers. The livestream sessions launched in April saw the brand attract tens of million viewers, with the sales record of signature drinks reaching tens of millions and a hundred thousand gift cards sold out within hours.