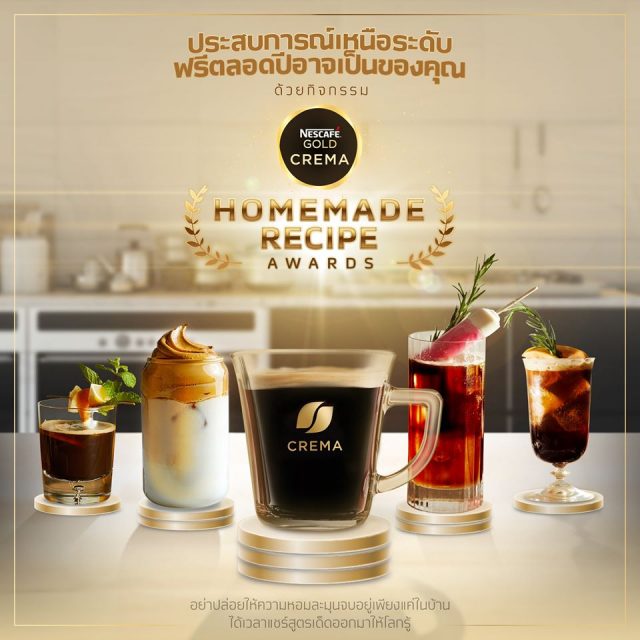 In Southeast Asia, Nescafe is encouraging consumers to use its premium instant coffee Nescafe Gold to recreate the cafe experience at home during the pandemic period. This comes as restaurants and cafes in most markets have closed, giving in-home consumption of coffee a boost.
In Thailand, Nescafe is challenging stay-at-home consumers to come up with innovative coffee drinks using its limited-edition Nescafe Gold Crema. The Homemade Recipe Awards contest runs until 5 June 2020 with the winners to be announced on 19 June 2020.
"Consumers are spending more time at home and trying new recipes, reproducing for themselves the experience they enjoy in restaurants and cafes," said Philipp Navratil, Global Head of Beverage Strategic Business Units at Nestle.
In addition to Dalgona coffee, Nescafe is showing how consumers can easily create unique coffee-based drinks such as Americano Mojito with Nescafe Americano (Thailand) as well as Cold Citrus Coffee and Mocha Frappe with Nescafe Gold (Philippines).
In Singapore, Nescafe Gold can be used to create the Italian coffee-based dessert Affogato.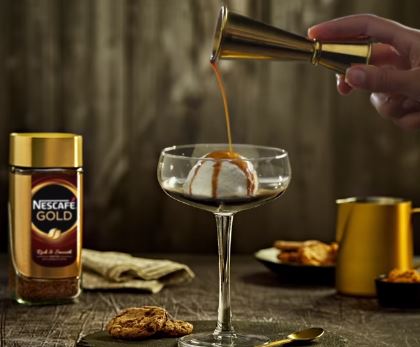 The Dalgona craze has given the instant coffee category a brief uplift in sales in certain markets with a strong interest in Dalgona coffee such as Malaysia, Thailand and Singapore. Most consumers would DIY their Dalgona coffee just once for the sake of sharing on social media, which means the positive impact of Dalgona on instant coffee sales cannot be sustained.
Making available more recipes can contribute to a higher level of consumer engagement and interest in instant coffee even after the post-COVID period.