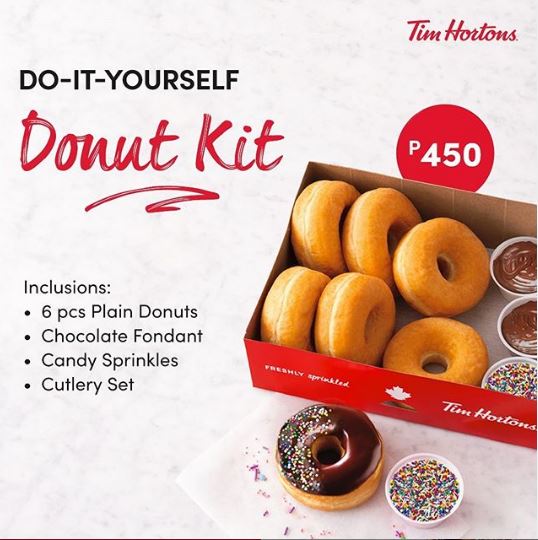 Here are some unique foodservice innovations in the Philippines in the past few weeks. We have Tim Hortons from Canada launching its very own DIY Donut Kit as well as Hokkaido Ramen Santouka with its home-cooked ramen and Shake Shack's DIY ShackBurger take-home kits.
The Tim Hortons DIY Donut Kit comes in 6 plain donuts with chocolate fondant, candy sprinkles and cutlery set. Consumers can DIY their own donuts not just with the given chocolate fondant and candy sprinkles but also with other ingredients found at home. The DIY kit opens up the opportunity for foodservice players to partner with other brands such as popular sweet spreads or even sweetened condensed milk.
Hokkaido Ramen Santouka, a ramen franchise originating from Hokkaido, is offering 3 flavours of their ramen kits. Each kit includes ramen noodles, charsiu, vegetables, santouka broth, secret sauce and special oil. The kits comprise soy-based Awaseaji (PHP 370), spicy pork broth Karamiso (PHP 385) and Shio (PHP 375).
Kaarage is available in the form of 12 pieces frozen marinated boneless Japanese fried chicken that can serve 3-4 people.
Shake Shack DIY ShackBurger Kits allow users to recreate a classic ShackBurger at home. Each kit features ingredients to make 8 ShackBurgers (100% Angus beef patties, American cheese, Martin's potato buns, tomatoes, lettuce, salt & pepper mix and the secret ShackSauce). The DIY kit is priced at PHP 1,600.