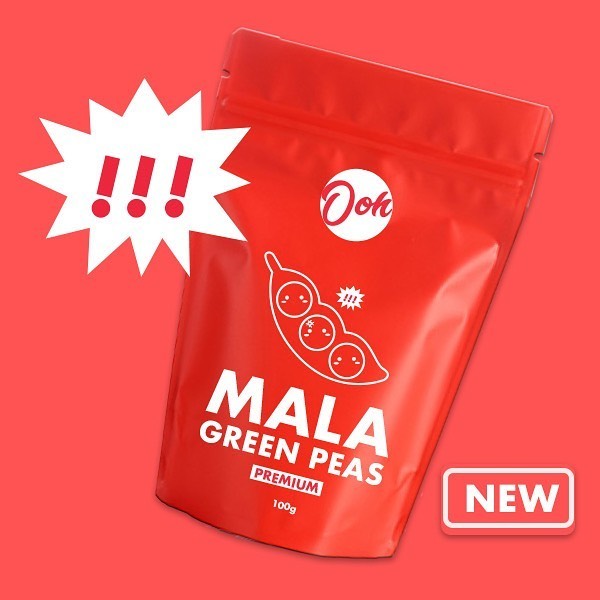 Ooh, the Singapore brand that is synonomous with mala snack, has added mala green peas snack. The new snack is said to be low in calorie, high in nutrients and packed with antioxidants.
Ooh mala is also available in cassava chips, potato chips and peanuts. Consumers can do the MALA party by topping the mala snacks on rice, noodles, porridge, risotto or even salad to add that crunch to your meal or simply pair it up with your favourite beer, cider, wine to hype up your MALA party or end with a slow lovely evening.
Purchase the Ooh range of mala snacks from Lazada.