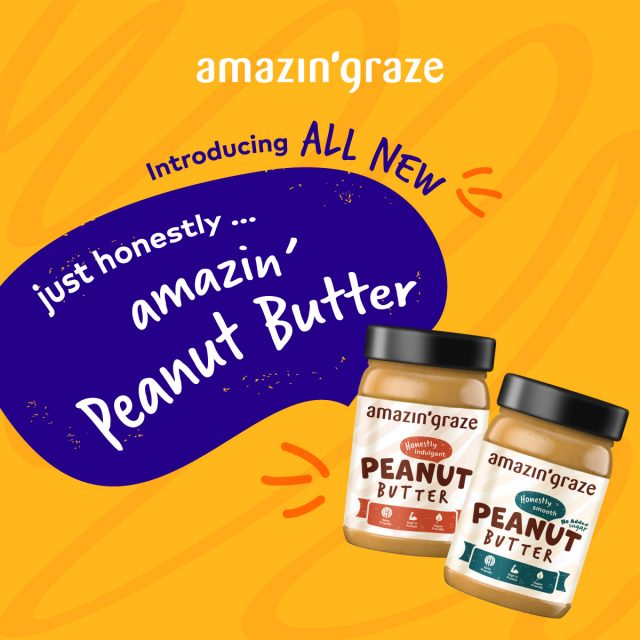 Amazin' Graze, the purveyor of fun, yummy and healthy snacks, has introduced Honest Peanut Butter. Honest Peanut Butter, available in two variants, is naturally high in protein and fibre, while also being conveniently vegan- and keto-friendly.
Honestly Smooth: 100% roasted Peanuts
Lightly roasted peanuts, blended into a smooth butter. No sugar, no salt, no nonsense.
Honestly Indulgent: Peanuts (92%), Molasses, Sea Salt
Lightly roasted peanuts blended into a smooth butter and topped off with molasses and sea salt. A guilty pleasure that's not-so-guilty.
Consumers are encouraged to add it into their overnight oat, into smoothies or even eat it from the jar.
Click here to purchase the new Honest Peanut Butter from Amazin' Grace e-store.