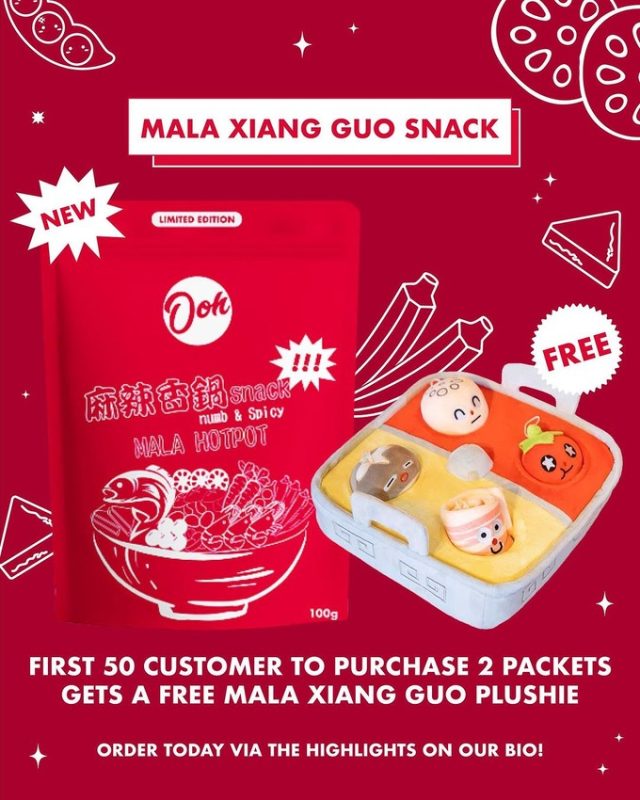 Ooh, Singapore's favourite mala snack brand, has launched Mala Xiang Guo Snack, which is priced at SGD 10 per pack. This product is also said to be the first Mala Xiang Guo customisable snack in Singapore. Your can customise the spicy level and choice of ingredients.
How to order:
1) Screenshot the order form. (Order form in Ooh's Highlights)
2) Tick the ingredients and the level of 辣 you want
3) Post it on Ooh's IG story and tag (@oohsg) or DM directly.
4) Wait for the reply and payment details
5) Once confirmed, Ooh will start preparing your orders and inform you of the earliest delivery date.
Note: Delivery will take about 1 to 2 weeks from order date.