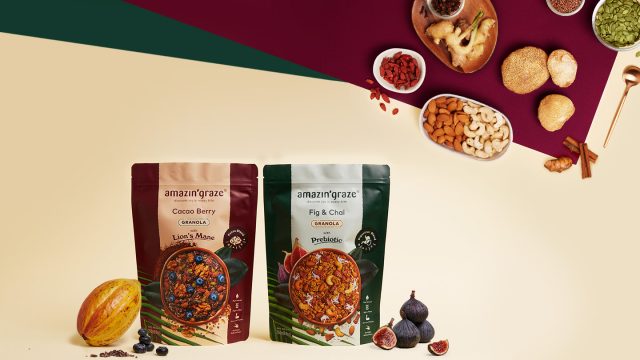 Amazin' Graze is offering Cacao Berry Granola featuring new superfood Lion's Mane to reduce oxidative stress and Fig and Chai Granola with Chicory Root Fibre for better digestion.
Fig and Chai Granola with Chicory Root Fibre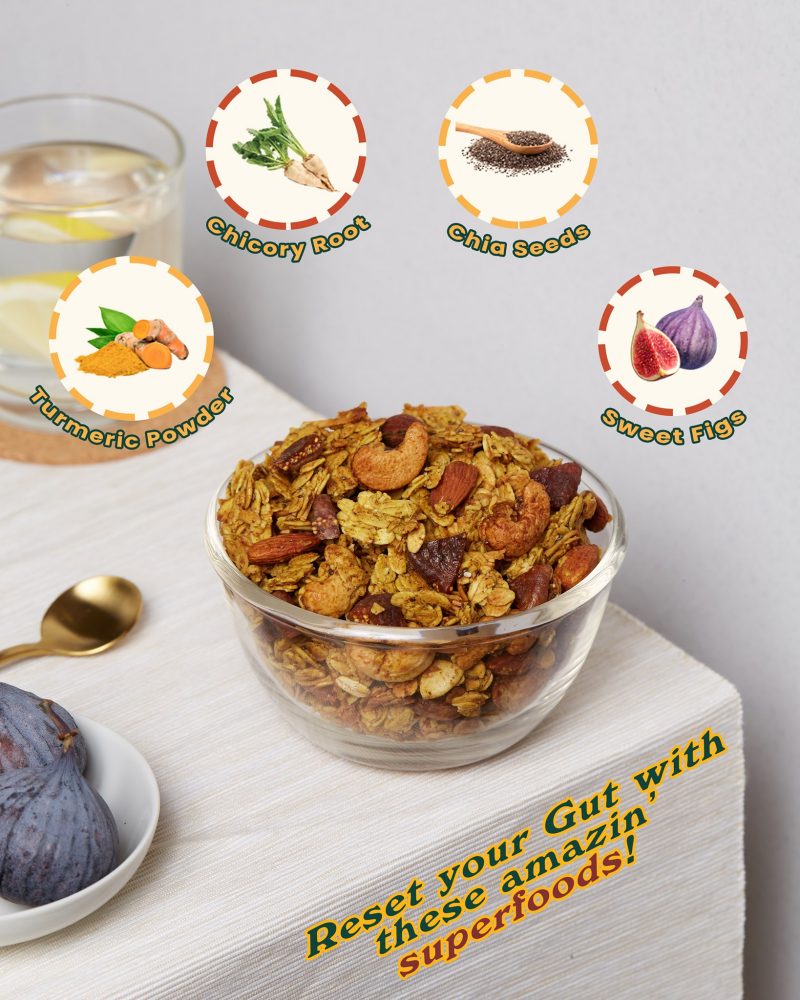 Warm spiced granola powered with natural prebiotic, chicory root fibre, to promote growth of healthy gut bacteria! Topped with sweet organic figs, earthy almonds, crunchy coconut chips, and coated in a fragrant chai spice blend of cardamom, cinnamon, nutmeg and turmeric.
All natural ingredients like cinnamon, turmeric, ginger, figs and chia seeds come together in this gut-friendly granola to promote optimal gut health by preventing digestive issues like bloating and indigestion.
Cacao Berry Granola with Lion's Mane
A focus blend of brain-boosting superfoods: cacao nibs, earthy walnuts, and lion's mane.
Lion's mane protects the brain against oxidative stress and is high in antioxidants, while walnuts and flax seeds are high in Omega-3 fatty acids, a great nutrient for your brain and overall well-being.
Click here to purchase on Amazin' Graze webstore.