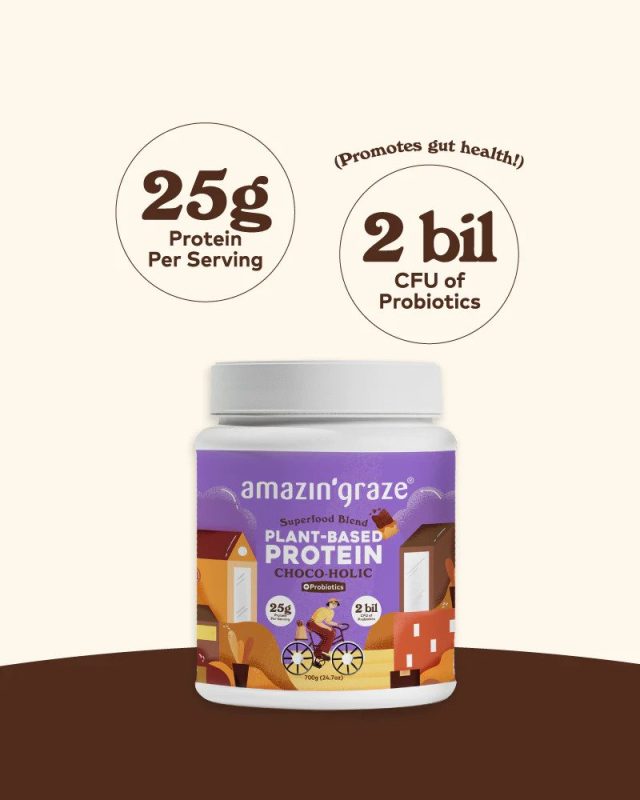 Amazin' Graze has upsized its plant-based protein drink into a 700g tub format. Apart from a bigger size, the Oh-So-Protein Blend features an improved formula and 25g of plant-based protein per serving and zero sugar.
Oh-So-Protein Blend is packed with 2 bil CFU probiotics, immunity-boosting turmeric and green tea extracts, and fat-burning benefits.
The blend has Fibersol that helps manages your blood glucose and lowers your LDL (bad) cholesterol.
Shop now at Amazin' Grace official store on Shopee Malaysia.