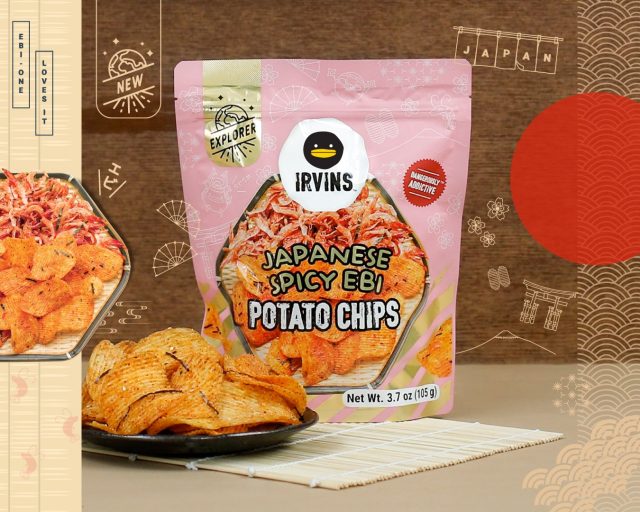 IRVINS Singapore is helping to overcome your travel blues with the new Japanese Spicy Ebi Potato Chips. The new snack is described as "Experience the addictive sweet and spicy shrimp fusion taste alongside our golden fried crisp potato chips all-in-one bite."
The snack maker, know for its salted egg snacks, is turning the Japanese spicy ebi dish into a potato chip flavour, while tapping into the transportive flavour trend.

IRVINS Japanese Spicy Ebi Potato Chips (105g) is priced at SGD 8.
Click here to purchase.