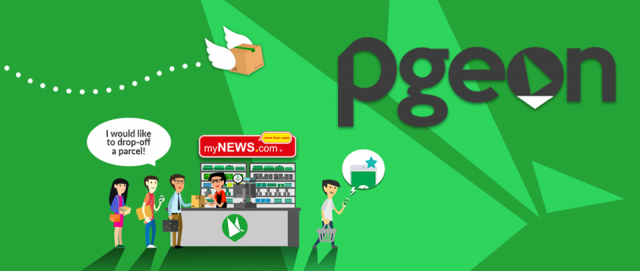 It is now a trend for convenience stores to embrace the O2O initiative to stay relevant in the e-commerce age. Convenience store has the advantage for covering the last mile in logistics, thanks to their strong network of stores in strategic locations. Here are examples of the last mile initiatives by the two local convenience store chains in Malaysia – 7-Eleven and Bison Consolidated (myNEWS.com). The latter has just introduced the Pgeon delivery service.
7-Eleven partners with BOXiT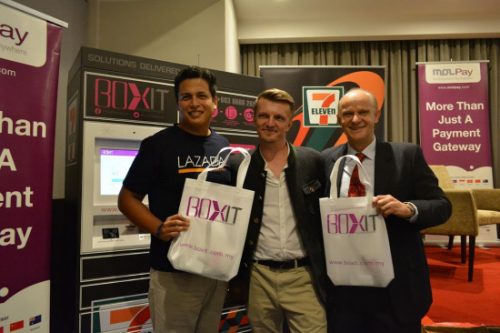 Image above comes from The Sun Daily
In Malaysia, 7-Eleven, the undisputed leader in convenience store retailing, has formed a partnership with BOXiT in May 2016 to offer parcel locker services in 7-Eleven outlets. Consumers can collect their parcels from 7-Eleven stores at anytime of the day.
In Singapore, 7-Eleven is working with Ta-Q-Bin for drop-off and pick-up of parcels at over 510 outlets nationwide.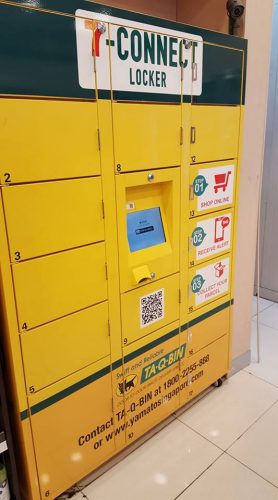 Image above was taken by the author in a 7-Eleven outlet in Singapore in January 2017
Pick up parcel at myNEWS.com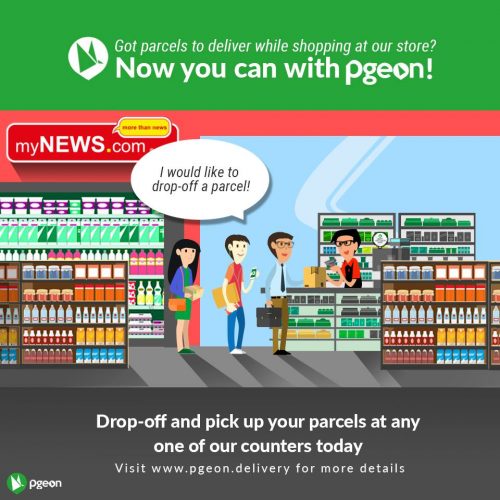 myNEWS.com introduced the Pgeon delivery service in January 2017 with EasyParcel, a web-based parcel consolidator and eCommerce shipping solutions provider. The service is known as the new point-to-point delivery alternative. Parcels can be picked up or dropped off at any myNEWS.com outlets in the country. The Facebook link for Pgeon can be found here.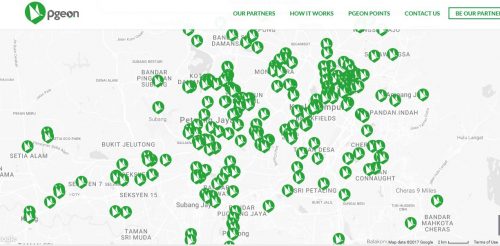 Vital statistics
7-Eleven opened its 2,000th outlet in July 2016. BOXiT is not available in every 7-Eleven stores.
As of 31 October 2016, Bison Consolidated operated 303 outlets including 9 WH Smith outlets. It appears Pgeon is available at all Bison's myNEWS.com outlets.
What Mini Me thinks
With e-commerce becoming a fact of life, convenience store plays an important role in fulfilling the last mile to provide consumers with the convenience of taking delivery of their order. The added benefits of the last-mile strategy for convenience store chains are improve footfall and higher complementary income. The current challenge is not the service and the physical hardware but consumer willingness to embrace the convenience and awareness.