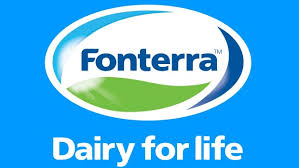 Fonterra Co-operative Group Limited has revealed several interesting plans for Indonesia, a market where the per capita consumption of milk is still very low. The New Zealand dairy group opened its first manufacturing plant in Indonesia in September 2015. The blending and packing factory is located in Cikarang, West Java. The Cikarang factory has the capacity to produce 16,000 MT of dairy ingredients a year covering Anlene, Anmum and Anchor Boneeto.
Anlene Move Max
Tria Septariana, Head of Consumer Insight and Marketing Research at PT Fonterra Brands, said in an interview with the local business daily Kontan that the company will introduce Anlene Move Max either in March or April 2017.

Anlene Move Max was introduced in Malaysia in the first half of 2016 with the emphasis on full mobility (live young).
Anmum Nuelipid
According to Tria, Fonterra will launch Anmum Nuelipid in mid-2017. Anmum Materna with Neulipid debuted in the country at the end of 2015, while Anmum Essential with Neulipid is already in the market. Therefore, it is not sure what the new product would be and the guess is it will contain higher level of GA compared to previous formulations. GA and DHA are key nutrients found in the brain.
New variant of Boneeto
In 2017, Fonterra will also introduce new variants to the Anchor Bonneeto range, which is aimed at young children.

Cheese and yoghurt for retail channel
The highlight of the interview is the plan to introduce cheese and yoghurt for the Indonesian retail market. According to Fonterra's internal data, yoghurt sales in Indonesia rose by 32% in 2016 compared with 2015, of which 9% were new buyers. Cheese consumption in the country, meanwhile, expanded at a slower pace of 8.1% year-on-year in 2016.
For the retail market, Fonterra plans to release cheese products in the form of slice, cream or even snack, added Tria. Fonterra Foodservices currently supplies cheese to the foodservice market but not for the retail segment. The retail cheese market is now dominated by Kraft with local Prochiz as a strong challenger. PT Megmilk Snow Brand Indonesia has recently launched MEGcheddar Slice.
As for yoghurt, the company is evaluating several innovation options including drink, "thick" or prebiotic. The drinkable yoghurt market is the biggest in Indonesia. while spoonable is the smallest.
What Mini Me thinks
It would be interesting to see which yoghurt segment – drinkable or spoonable – Fonterra will focus for its entry into the retail market. The absence of a children-focused yoghurt in Indonesia makes the yoghurt market an interesting category and opportunity for Fonterra to grow its CalsiYum brand in the country.