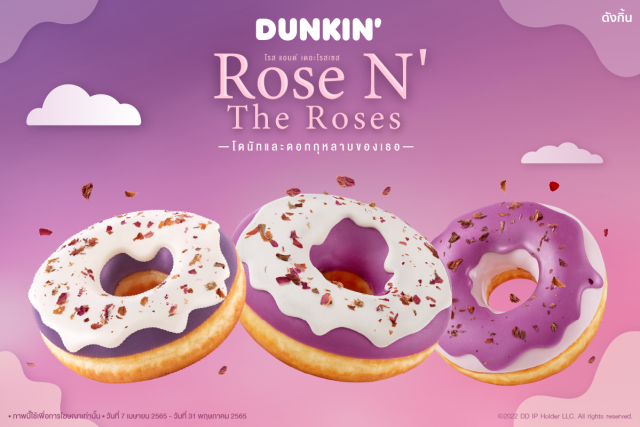 Dunkin' Thailand has recently tapped into the rose theme with the launch of Rose N' The Roses featuring donuts with rose petals. The range comprises Raspberry N' Rose, Grape N' Rose and Lychee N' Rose.
The donuts are covered with fruit-scented chocolate that offer the fruity aroma and the gentle aroma of rose petals.
Rose N' The Roses are available from 7 April 2022 to 31 May 2022.