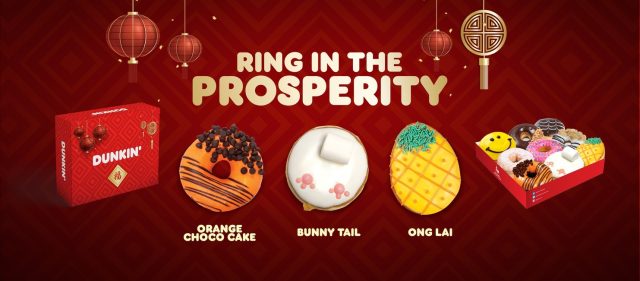 Dunkin' Malaysia is ringing in the prosperity with three delectable treats for Chinese New Year featuring the notes of pineapple and orange. The donut specialist has created Ong Lai, Orange Choco Cake, Butter Gold Coin and Bunny Tail as its CNY themed donuts.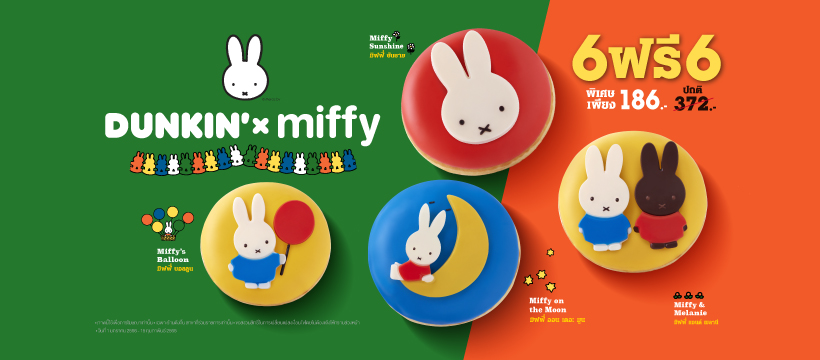 In Thailand, Dunkin' has collaborated with Miffy to launch the Dunkin' x Miffy collection.

In Singapore, Dunkin' CNY donuts comprise Matcha Mochimochi and Orange Blossom.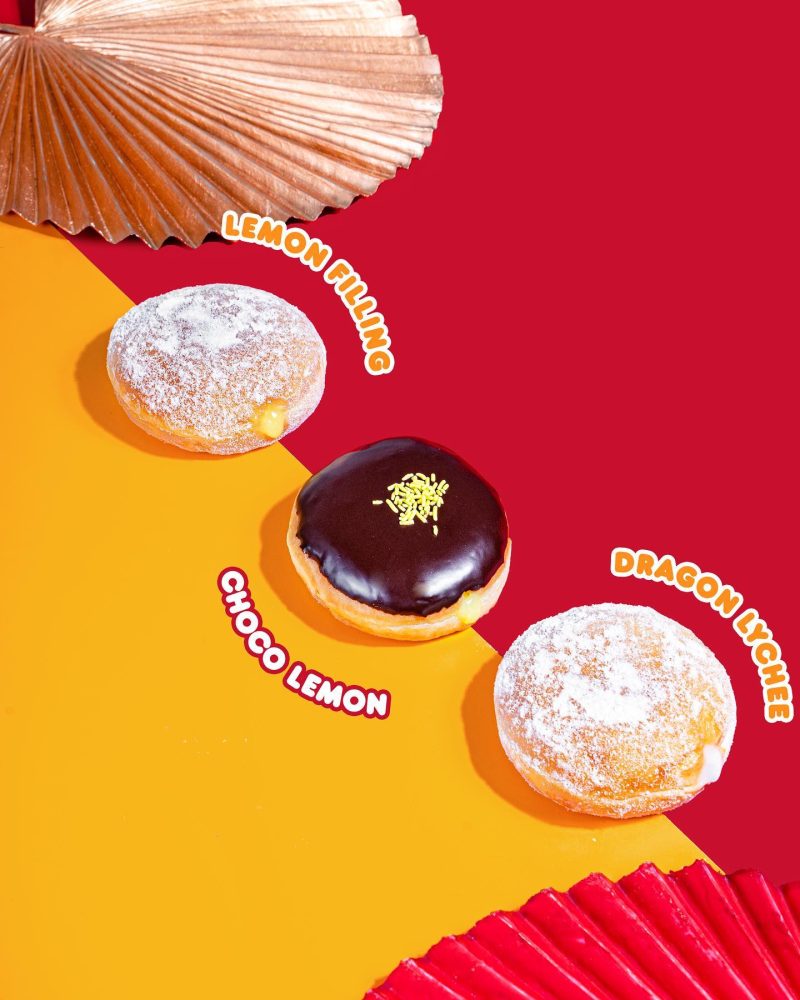 In Indonesia, the new flavours for the season are Lemon Filling, Choco Lemon and Dragon Lychee.
For Indonesia, we see a pattern of matching flavours with seasonal colours such as yellow with lemon and red with lychee.