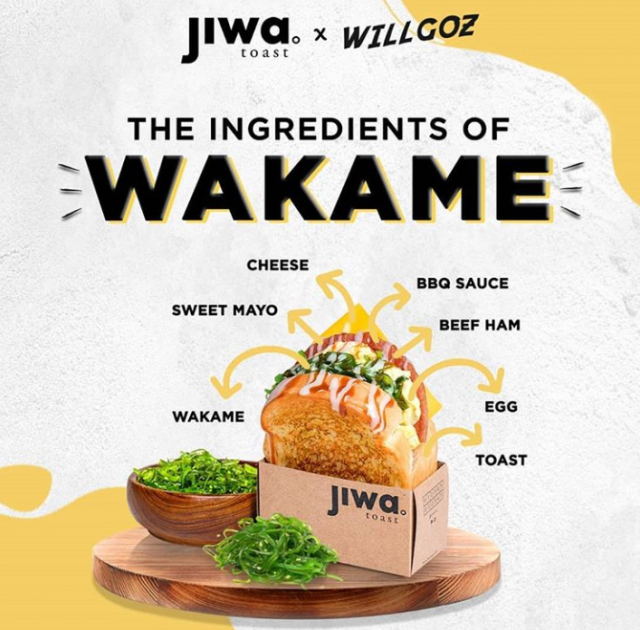 Jiwa Toast, which offers crispy soft goodness in a box, has collaborated with MasterChef Indonesia 3 winner William Gozali, better known as Willgoz, to come up with a new limited edition menu.
Wakame Beef comes with bread, cheese, ham, egg and wakame (seaweed) with mayonnaise. Apart from Wakame Beef, Jiwa Toast also has Creamy Shroom, Crispy Chicken, Egg and Cheese, Curry Tuna, Thai Sweet Chili, Spicy Bulgogi, Ham and Cheese and Tuna Mayo.
Jiwa Toast was set up in October 2019 as a place where patrons can have something to eat while sipping their coffee. Jiwa Toast now has 105 outlets across Indonesia.
The launching event on 26 February 2020 also introduced the new Janji Jiwa X Kemang 10 outlet combining the best of Janji Jiwa coffee shop and Jiwa Toast.
Celebrity chef is in hot demand these days as foodservice operators upgrade their menu.