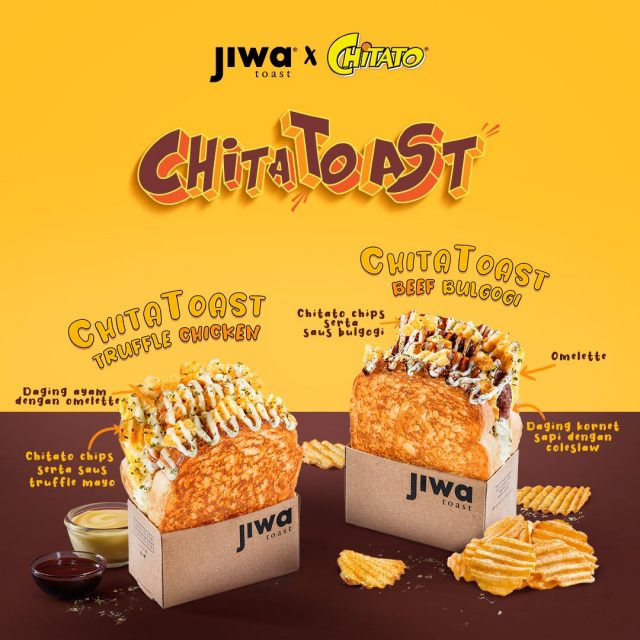 Jiwa Toast has partnered with Chitato, the Indofood snack food brand, to launch ChitaToast. The new ChitaToast combines the crunchy texture of Chitato potato chips with Jiwa Toast's iconic toast.
The collaboration comprises two menu items ChitaToast Truffle Chicken and ChitaToast Beef Bulgogi.
ChitaToast Truffle Chicken contains chicken meat with omelette and Chitato chips with truffle mayo sauce, while ChitaToast Beef Bulgogi has Chitato chips with bulgogi sauce, omelette and beef with coleslaw.