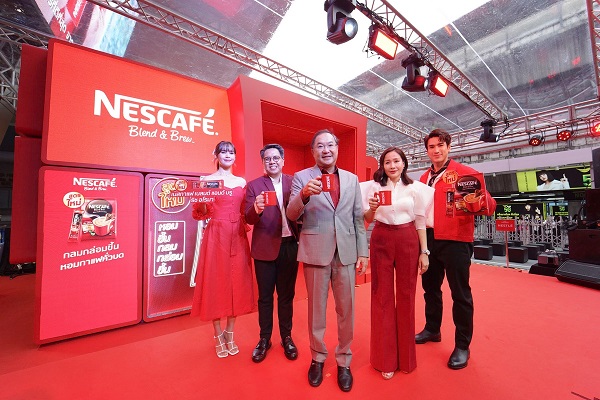 Friday 17 June 2022 – NESCAFE is shaking up Thailand's coffee market by introducing "The best-ever coffee recipe, new NESCAFE BLEND & BREW RICH AROMA," allocating a 800-million-baht budget to attract the new generation and coffee drinkers across the country.
The biggest product change of NESCAFE BLEND & BREW in three years, this new recipe innovation was developed to meet Thai people's taste preferences with the perfect blend of Arabica and Robusta coffee beans to offer the perfect harmony of taste in every dimension and the richer aroma of finely ground roasted coffee.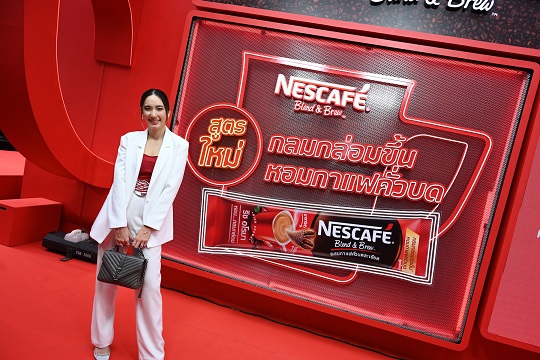 Its premiere is showcased by the innovative "NESCAFE Harmony Mug," that offers a sensorial and immersive coffee experience featuring Nadech and Yaya for the first time in Thailand for Thai consumers to enjoy. NESCAFE will also conduct the largest and most innovative sampling in its history, giving out five million sample cups of NESCAFE BLEND & BREW RICH AROMA for consumers across Thailand to try this best-ever recipe.
Ms. Sriprapha Chingprasertsuk, Business Manager – Soluble Coffee and Creamer, Nestle (Thai) Ltd., said, "To reach out to all coffee lovers and the new generation, we have prepared a well-rounded series of marketing activities to support this launch."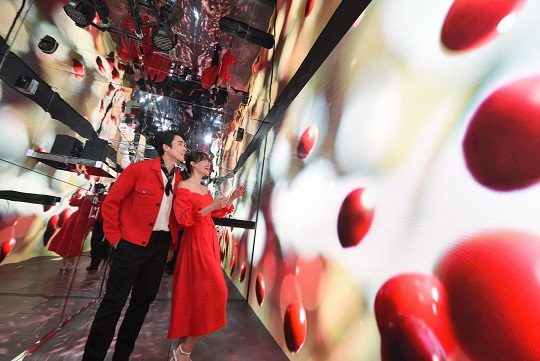 The first is 30-second TV commercials titled "Perfect Harmony of Taste" that feature Nadech Kugimiya and Yaya Urassaya Sperbund, NESCAFE BLEND & BREW brand ambassadors.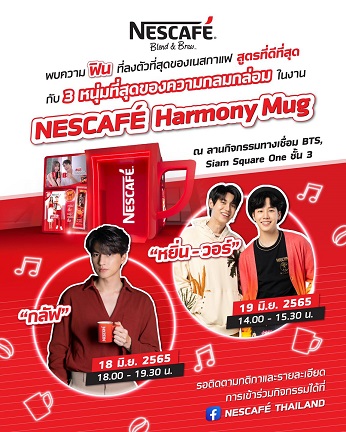 The second key activity is the NESCAFE Harmony Mug, featuring Thailand's first-ever 4D Sensory Sampling that delivers an immersive coffee experience of the perfect harmony of taste in every dimension of the new recipe of NESCAFE BLEND & BREW RICH AROMA. The cool activities at the NESCAFE Harmony Mug are being held at BTS – Siam Square One connection platform from 16 to 19 June 2022 from 10:00 to 20:00 hrs with Gulf Kanawut Traipipattanapong will participate on Saturday 18 June and Yin Anan Wong and War Wanarat Ratsameerat will join the activities on Sunday 19 June.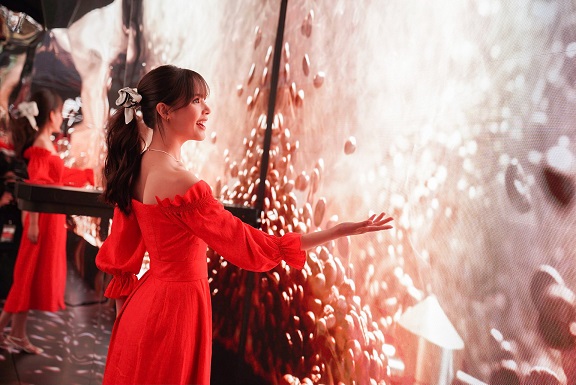 NESCAFE's third key marketing activity is the largest and most innovative sampling campaign in our history, as we offer five million sample cups of NESCAFE BLEND & BREW RICH AROMA to consumers throughout Thailand so they can try the new recipe at participating supermarkets and hypermarkets