Radical Kitchen Inc from the Laguna, Philippines showcased its Vegan Bacon Bits under the Wild Country brand at IFEX 2019 held in Manila on 24-26 May 2029. The Vegan Bacon Bits are available in sweet, spicy and barbeque flavours. It is certified as USDA organic and is free from GMO, soy, MSG and gluten.
Organic coconuts are the key ingredients in Vegan Bacon Bits (spicy) along with organic coco amino, organic smoked paprika, organic chili powder and sea salt.
The company, which is based in San Pedro, Laguna uses coconut and flavours to mimic the texture and flavour of jerky for vegans. This snack is aimed mainly at the export market where jerky is popular.
Fruits on Demand
Radical Kitchen also has Fruits on Demand, a 3-in-1 superfruit bits comprising coconut and mango as the base ingredients. With the catchphrase "Real Fruit, Real Fast," Fruits on Demand offers the "daily does of nutrients without having to worry about food prep or storage life."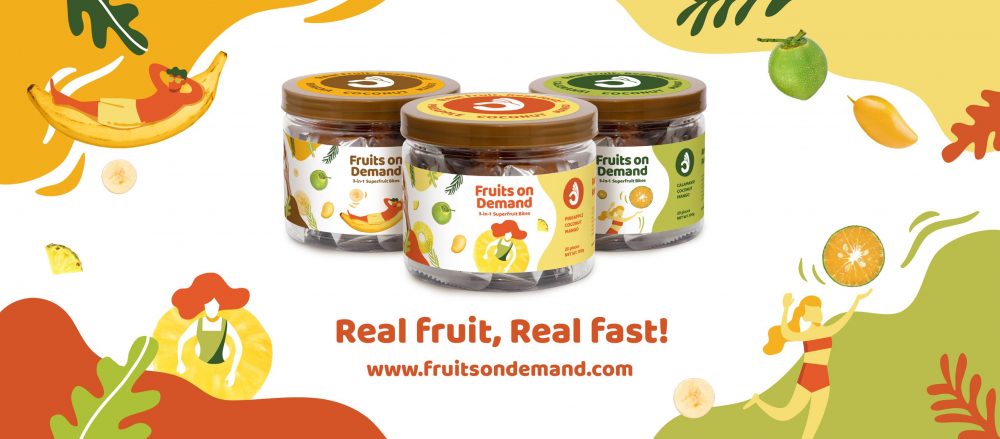 The 3-in-1 fruits are available in the following combinations:
Calamansi + mango + coconut
Banana + mango + coconut
Pineapple + mango + coconut
Tough Banana
Apart from the vegan bits and fruit snack, Radical Kitchen also has organic dried banana jerky called Tough Banana. It comes in three flavours – original, cinnamon and coco nectar with sea salt.