Mushroom-based snack is all the rage at the moment. Enterprising Philippine snack food companies have introduced the vegan version of their favourite pork cracklings or chicaron using mushroom as the main ingredient.
Vegetari Healthy Bites from Los Baños, Laguna is one such companies active in making guilt free healthy snacks from mushrooms and seaweed. The mushrooms that Vegetari use include shiitake mushroom, button mushroom and oyster mushroom, while the seaweed comprises nori and kelp.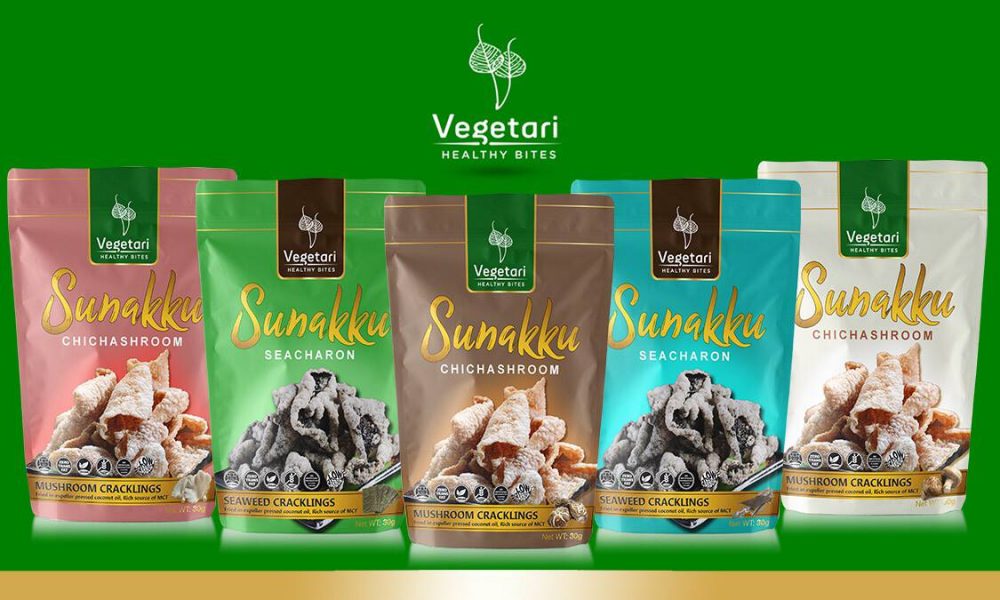 In addition to seaweed and mushroom, Vegetari has a new range of cracklings made from seeds that the company showcased at IFEX 2019 in Manila in May 2019. The seed charon or seed crackling range is made from sunflower seed, pumpkin seed, pepper seed and sesame seed.
The ingredients in the pumpkin seed crackling are pumpkin seeds, cassava starch, seasalt, vegetable seasoning (bran sodium, nucleotide [5 times yellow MTX nucleoside phospate, 5 times quanosine nucleoside]), sodium carboxymethyl cellulose, fried in expeller pressed coconut oil.
The seed charon brings vegan crackling to the next level in terms of the ingredient choice.