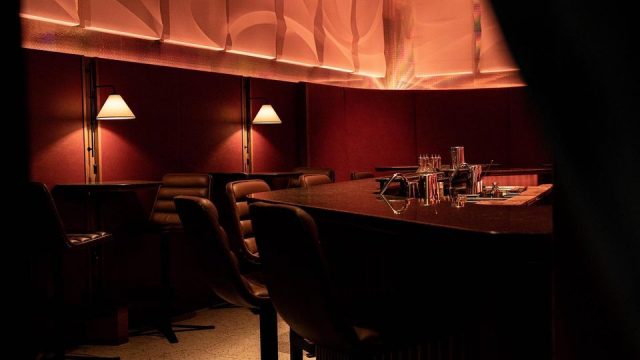 Singapore, 21 October 2020 – Junior The Pocket Bar has opened its doors at a new location on Ann Siang Hill. Formerly part of The Proof Collective, Junior The Pocket Bar is now independently owned by proprietor, Joe Alessandroni, with Hazel Long helming the bar and Peter Chua remaining Bartender in Residence and also becoming an equity partner in the business, Junior Productions Pte Ltd.
Providing guests with the same intimacy and cosiness that Junior is known for, the space currently seats 25 people, and offers a refresh to its latest menu, with some exciting additions.
A locally rooted, modern bar, Junior The Pocket Bar works with local artists and craft producers to showcase the flavours and traditions of the world's great drinking cultures, reinterpreted for a modern cocktail bar. Junior will retain its rotating concept while establishing a core Junior identify that will remain the backbone of the bar programme.
"While the location may be different, the space still has the feel and vibe of the Junior that people have come to love and enjoy," said Proprietor, Joe Alessandroni. "We simply outgrew the old space and needed to expand our hosting capabilities to continue providing the same great experience. It's tough being a regular if there are times when you can't come in. Simultaneously, we wanted to have a core Junior identity so we can keep the fan favourites on the menu. We will continue to rotate concepts as that keeps us creatively engaged and consistently gives our guests new things to look forward to and try."
Located in a shophouse, the new space has been designed by Matthew Shang of Matthew Shang Design Office. With high ceilings and heritage touches, Junior is nestled behind Maxi Coffee Bar, who Junior plans to partner with in the near future for a "Maxi After Dark" series. With each new concept, Junior will work with local artists to create artwork to represent the theme that will be showcased on the mural wall, which stretches around the seating area of the space.
Junior has worked with a collection of local designers to help bring the space together including Rafiq Mohamad of Feral who developed the visual identity of Junior's current concept, Washi, as well as the redesign of the brand and new menu. The current mural which was inspired by Washi was designed by Melvin Ong of Desinere, and the bespoke denim bar jackets were designed exclusively for Junior by Josiah Chua.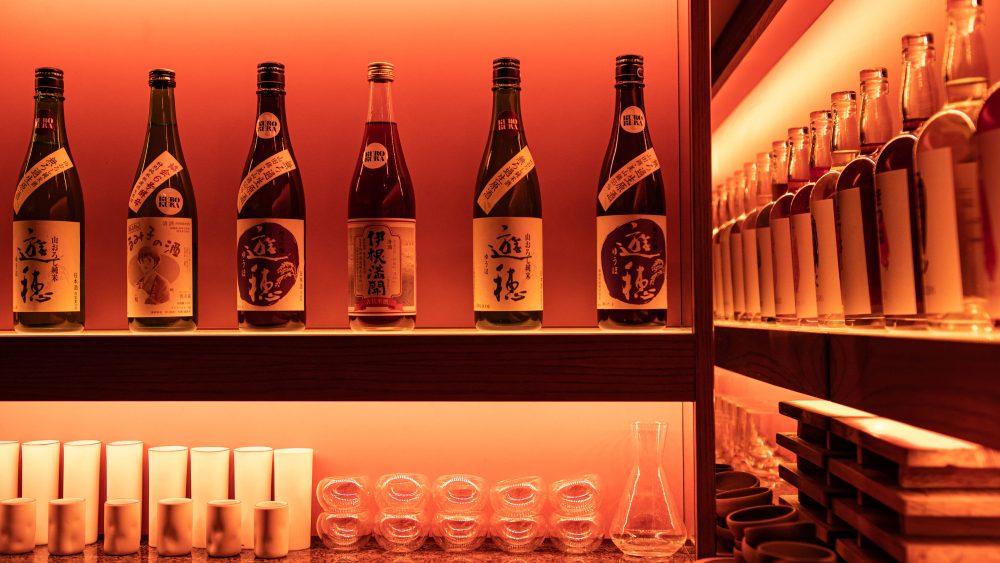 The updated menu sees the introduction of Junior's Homebrew & Highballs, which will remain a staple on the menu. These low concept, flavour driven house fermented beverages can be with alcohol (make it boozy) or without (keep it boujee). Flavours include Thai Ginger Beer with mixed ginger, curry spice and sour tamarind (can be spiked with dark rum), and Lacto Lime Soda with salt-cured citrus, lime leaf and soda (with the option to add tequila). Junior's core menu also includes Eat The Rich, a selection of culinary cocktails paired with a decadent small bite, such as the Deviled Egg Martini with Hendrick's Orbium Gin, botanical infused white port, East India sherry, and grapefruit bitters, served with a Caviar Deviled Egg. A small selection of natural wines, craft beers, and fine spirits rounds out the drink offerings.
Junior's current concept, Washi is inspired by the bars in Shinjuku's Golden Gai with a funky, playful twist on the 1980's Bubble Era Tokyo. The bar's fifth volume sees origami cocktails such as the Crane, with kyoho grape, Sakura vermouth, cognac and lemon, the Rabbit with miso roast carrot aqavit, honey, lemon and Junmai sake, and the Panda with genmaicha vermouth, sparkling sake botanic vodka and pickled bamboo shoot.
The bar snacks menu has a couple of items that take a nod to the Washi theme with the Tako Wasabi marinated octopus calamansi, wasabi and the Roast Pumpkin Hummus with yellow miso, furikake vegetable crudites. Signature Sandos include the Mala Hot Chicken fried sandwich with Szechuan sauce, purple cabbage slaw and pickled pineapple and the French Dip Bành Mí with slow-cooked beef shank, onion jam, fresh herbs and spiced beef jus.