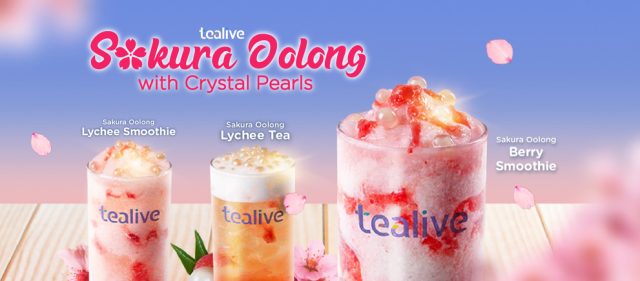 Tealive Malaysia has unveiled its latest Sakura Oolong with Crystal Pearls with a chance to win a trip to Japan. Just scan the QR code at Tealive's stores.
The range comprises the following:
Sakura Oolong Lychee Tea
Sakura Oolong Lychee Smoothie
Sakura Oolong Berry Smoothie
The new Sakura Oolong drink is topped with crunchy Crystal Pearls that burst in your mouth.
This year, Tealive did not introduce a Chinese New Year specific flavour but instead focus on the Japanese sakura flavour.