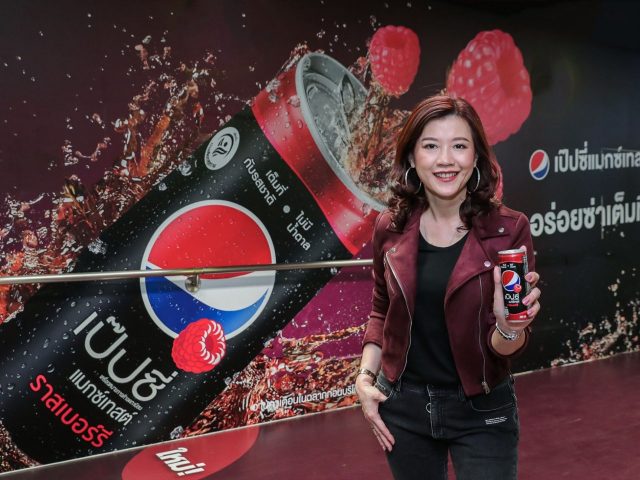 Raspberry is the new flavour of Pepsi Max in Thailand. The new raspberry flavour capitalises on the 54% year-on-year growth of the THB 1.8 billion Thai sugar-free cola market in 2018. Launched by Suntory PepsiCo Beverage (Thailand), the Pepsi Max Taste Raspberry is Pepsi's first no-sugar formula that comes with the raspberry flavor.
In Asia Pacific, Thailand is the second country to launch Pepsi Max Taste Raspberry after Australia where the drink made its debut in 2018. The sugar-free carbonated soft drink is available in 245ml slim can and 440ml PET bottle.
In Malaysia, Pepsi Black Ginger was launched in the first quarter of 2019.