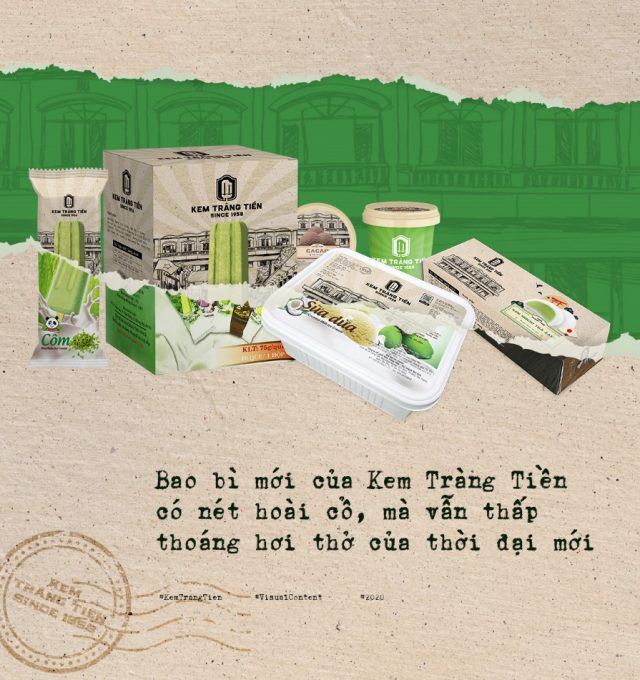 Kem Tràng Tiền or Tràng Tiền Ice Cream, famous in Hanoi since 1958, has a complete makeover with a new retro, elegant packaging with modern aesthetic. Tràng Tiền Ice Cream is known for its wide variety of flavours and reasonable prices.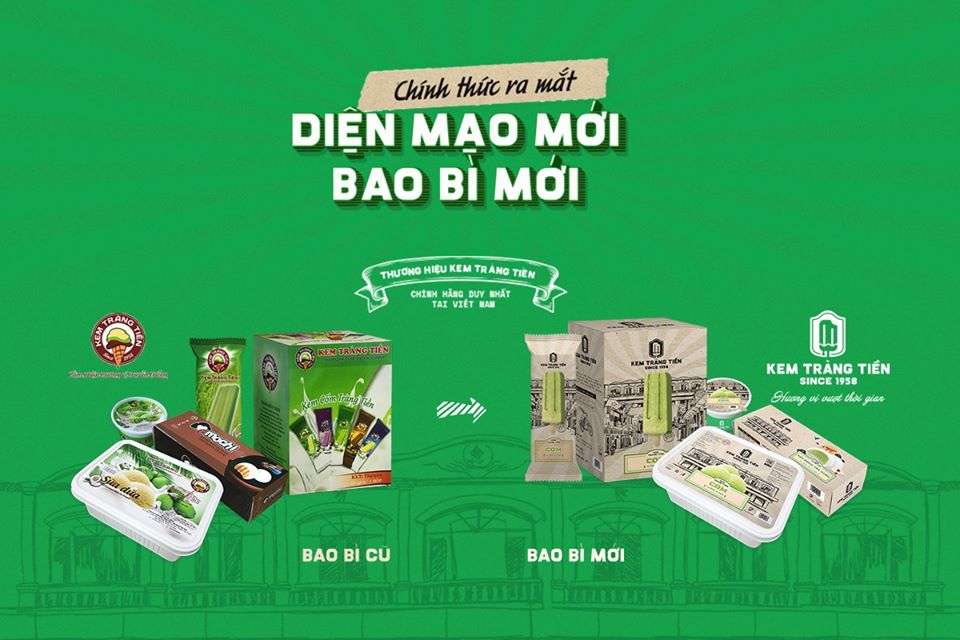 The packaging pays homage to the historic French architectural building with hand drawing of the building and Tràng Tiền street. The brown tone of the kraft paper reminds people of the Subsidy Economy period.
The new packaging highlights the qualities of tradition, nostalgic, quality, fresh and natural ingredients. The redesign helps to connect the historic ice cream brand with newer generation as well as with the loyal older generation. The new Tràng Tiền Ice Cream's packaging serves as an inspiration for other historic ice cream brands to update their design to become relevant to changing consumer preferences.