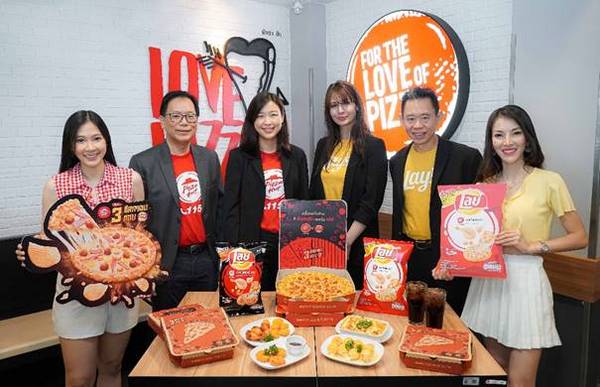 Bangkok–22 Oct 2019
Pizza Hut 1150 by PH Capital Company Limited and Lay's, Thailand's best-selling potato chips, have partnered together for the first time in Thailand to launch the "Pizza Hut x Lay's" campaign.
The co-branded food creation Pizza Hut x Lay's includes an extraordinary pizza menu from Pizza Hut called "Lay's Crunchy Triple Crust" which perfectly matching of all time favorite Hokkaido Cheese Super Hawaiian Pizza with triple cheese filled crust, plus fully crusted Lay's potato chips, and two limited edition of potato chip flavors from Lay's – "Cheese Pizza" and "Seafood Cheese".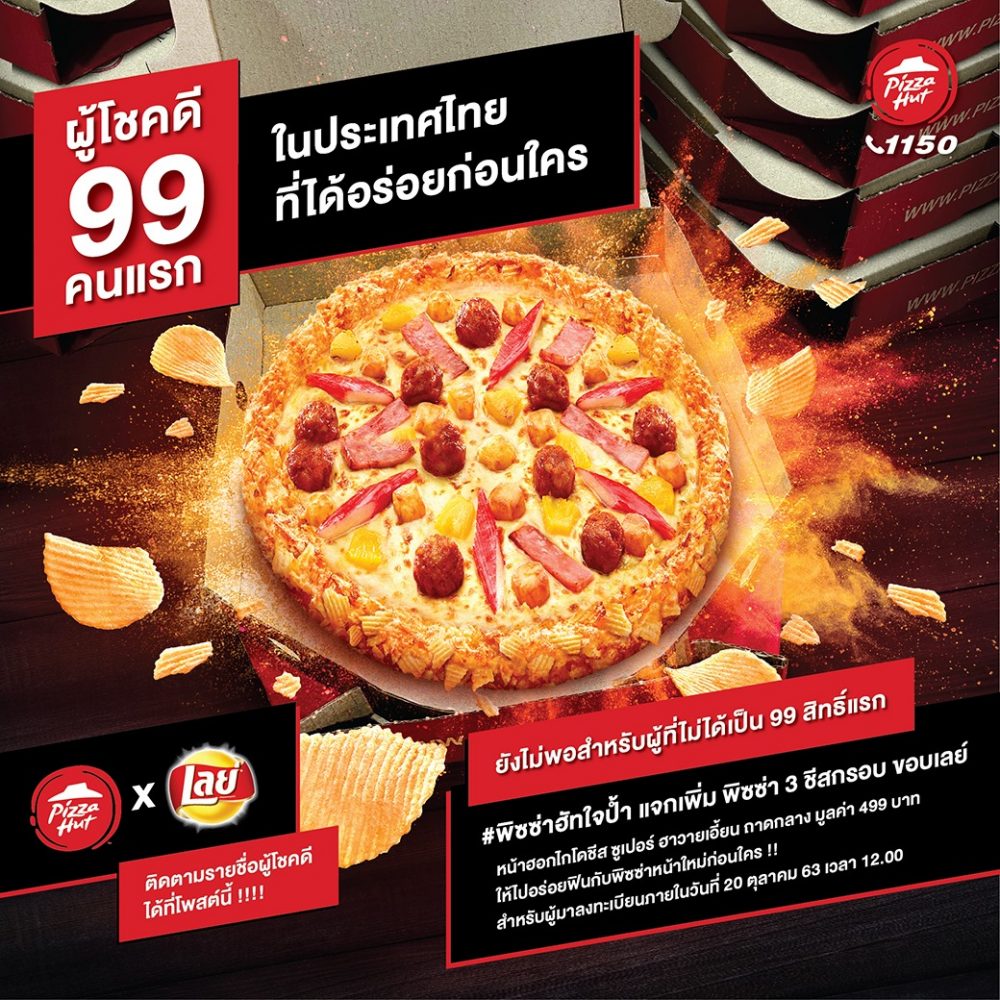 Those who buy any of Lay's new recipes: "Cheese Pizza", "Seafood Cheese" and Lay's Playz Cheese Pizza" can enjoy a special discount and one-buy-one promotional program from Pizza Hut.
Just cut the discount coupon on Lay's packaging and inform Pizza Hut's staff when order one "Lay's Crunchy Triple Crust" – Hokkaido Cheese Super Hawiian, fully with three layers of cheeses (Mozzarella Cheese, Chedda Cheese and Cheese Powder), customer will get another one – Seafood Pizza for free at only 499 baht, and have a chance to buy Hut x Lay's Combo set at only 555 baht. The Pizza Hut x Lay's campaign starts from 22 October 2020 until 27 January 2021 at Pizza Hut stores nationwide, take-away, delivery 1150, order via www.pizzahut.co.th. Please follow Facebook: Pizzahutthailand for more information.