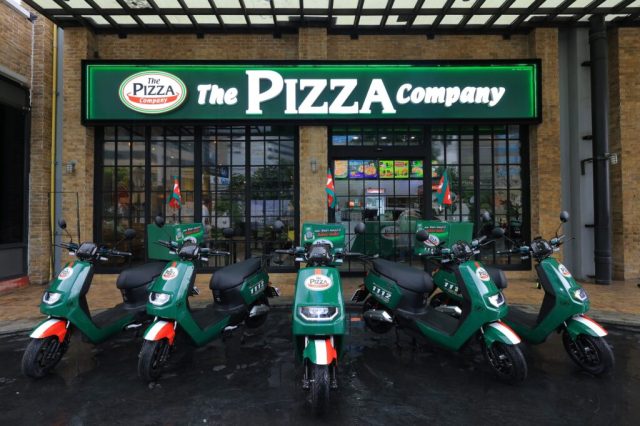 Minor Food's The Pizza Company 1112 is using electric motorcycles to reduce green house gas emission. The trial will start in Bangkok before being expanded to other localities. We are seeing foodservice owners and retailers turning to electric vehicles to lower their carbon footprint.
The trial is part of Minor Food's commitment to cut down CO2 emissions by 700,000kg in the next five years and to achieve net zero by 2050.
Each electric motorcycle can deliver 14 orders per charge, or 120-150 km.